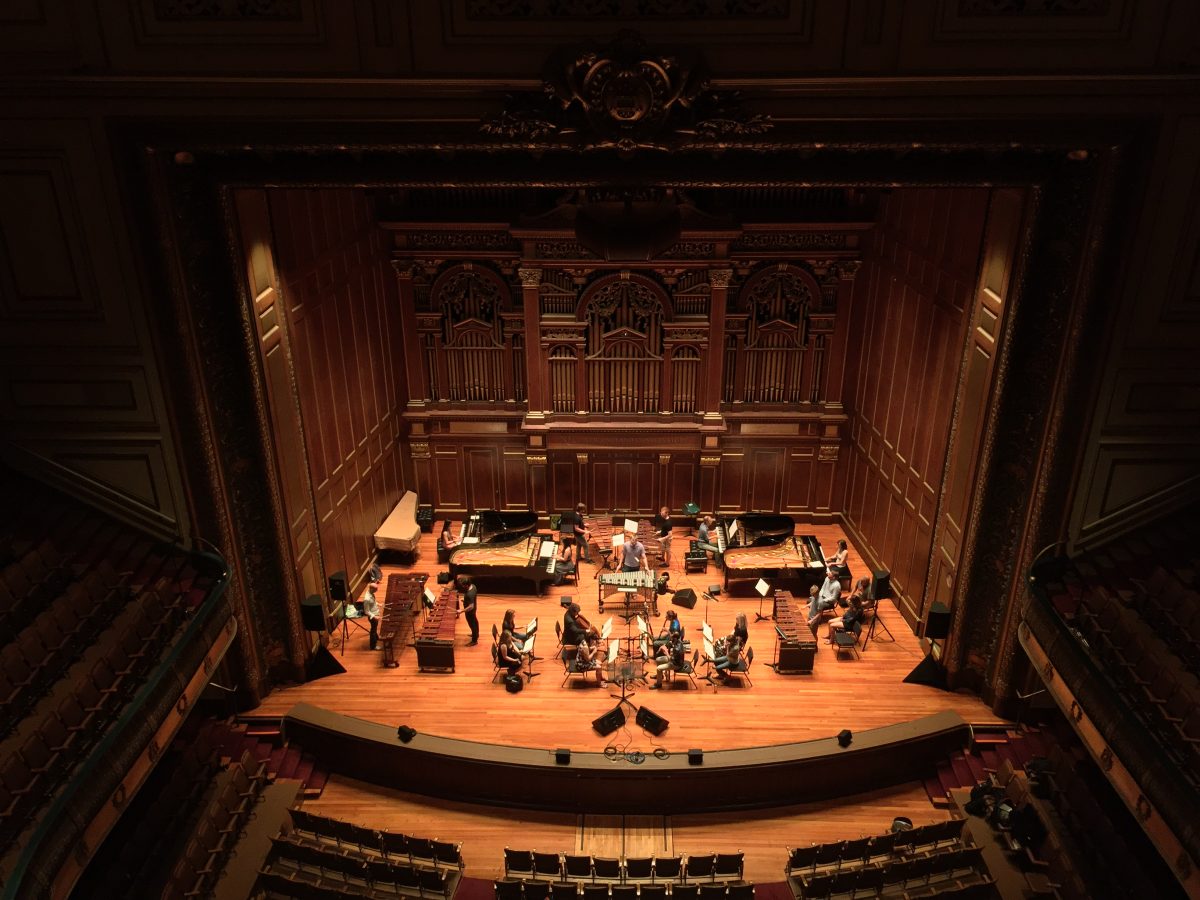 Beginning Saturday, June 24, the UCCS music program will premiere a series of concerts featuring artists participating in the prestigious Summer Institute of Contemporary Performance Practice (SICPP), being held at the Ent Center for the Arts for the first time since its inception at the world-renowned New England Conservatory (NEC).
SICPP, a music intensive that has garnered national and international attention for more than 25 years, will be at the Ent Center for the Arts in collaboration with the UCCS Music Program and Green Box Arts. Concerts featuring the participants will be presented each evening between Saturday, June 24 and Friday, June 30.
SICPP is made up of programs in performance, composition and electronic music. Longtime New
England Conservatory professor and legendary pianist Steve Drury is the founder and artistic director.
Marti Epstein, professor of composition at the Berklee College of Music will be the Composer in
Residence for SICPP 2023. With world-renowned faculty from the finest music schools, concerts will feature composers such as Karleinz Stockhausen, Anton Webern, George Lewis, Lei Ling, Yvonne Wu, Helmut Lachenmann, Chinary Ung, Amy Williams and many more.
With over fifty students from the top music institutions in the nation, the week wraps up with a marathon of student concerts. The final SICPP performances on Friday, June 30 will open the Green Box Arts Festival and feature music from Marti Epstein, among others.
Select UCCS music faculty are joining forces with SICPP. Glen Whitehead, professor of music and chair of the Department of Visual and Performing Arts, is the new UCCS Director of SICPP. This move brings Whitehead's journey as a musician and academic full circle as an NEC alumnus.
"As a trumpet performance major at NEC I joined the Contemporary Music Ensemble and was lucky enough to study under Steve Drury," Whitehead said. "He was a huge influence on me at the time. Professor Drury altered my career directions and expanded my musical universe in ways that still ring true today."
Concert Lineup:
Sun, June 25 at 7:30 p.m. – Chapman Foundations Recital Hall

Compositions for solo piano: Marti Epstein, Nicholas Vines, John Psathas, Karleinz Stockhause

Mon, June 26 at 7:30 p.m. – Chapman Foundations Recital Hall

Mirrors and Water Bowls: Compositions of Chinary Ung, György Kurtág, Rahilia Hasanova, Younghi Pagh-Paan, Amy Williams, Marti Epstein

Tues, June 27 at 7 p.m. – Heller Center for the Arts and Humanities (free concert)

Inside on the Outside: Ecoacoustic student ensemble outside with wind harps, George Lewis, Anton Webern, Jerome Combier, Younghi Pagh-Paan, Toshio Hosokawa

Wed, June 28 at 7:30 p.m. – Osborne Studio Theater

Kontakte and electro acoustic music: Karlheinz Stockhausen, Lei Liang, Paul Beaudoin, Jon Forshee

Thurs, June 29 from 3 – 9:30 p.m. – Chapman Foundations Recital Hall

Iditarod part I – Student New Works and other Repertoire

Fri, June 30 from 11 a.m. – 2 p.m. – Osborne Studio Theater

Iditarod part II, Electronic Music Program Student Work, Kontakte Reprise

Fri, June 30 at 4 p.m. and 7 p.m. – Green Box Arts Festival

A focus on the music of Marti Epstein along with Glen Whitehead, Michael Gordon, Yvonne Wu
To learn more about SICPP 2023 and reserve tickets to concerts, visit entarts.org/SICPP2023.
About the Ent Center for the Arts
This first-class arts facility, located on the University of Colorado Colorado Springs campus serves the community as a hub for the arts and an inspiration in academics. The vision for the facility was and is to foster a creative environment to house arts that will serve the Pikes Peak region, allowing artists to inspire and amplify one another rather than compete against one another. Art brings together diverse peoples and ideas in ways no other discipline can, and the Ent Center will be a pillar of the arts community within Colorado Springs. Learn more at entcenterforthearts.org.