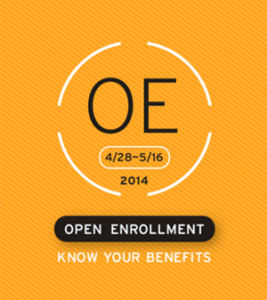 Open enrollment for CU health and related benefits plans begins at 8 a.m. April 28 and will continue through 5 p.m. May 16, according to the CU Department of Employee Services.
An on-campus information session and carrier fair scheduled for May 13 in the University Center Theatre, Room 302. Sessions for faculty, officers, university staff and classified staff members with 50 percent or greater appointments begin at 9 a.m. and 3 p.m. A session for retirees and surviving spouses will begin at 10:30 a.m. and a session for classified staff members working on less than 50 percent appointments is scheduled for 1:30 p.m. The carrier fair will be from 10 a.m. to 3 p.m. in University Center Room 303.
Starting July 1, the university will contribute the same standard amount toward the monthly rates its faculty, university staff and classified staff pay for benefits plans.
Currently, CU provides two different employer contributions toward benefit premiums for employees: one benefits plan contribution rate for faculty and university staff, and another for classified staff employees with appointments of 50 percent or greater. Starting July 1, part-time classified employees (less than 50 percent FTE), will also be eligible for CU Health plans. The state of Colorado plans for part-time employees will be eliminated, and the university will contribute equally to all employees' CU benefits plans. This change is in response to the Affordable Care Act.
The CU Health Plan will increase the overall cost of its benefits plans to a rate below the state and national averages—meaning CU employees will see modest increases to their health care rates in the 2014-15 fiscal year.
The overall cost of CU's 2014-15 benefits plans will increase an average of 7.8 percent. That modest rise—coupled with the university's contribution to employees' health care premiums—means employees will not pay significantly more for their health care this plan year.
In some cases, employees will pay rates that are only a dollar or two more than what they are currently paying. In most cases, these new rates will be lower than those paid by employees in the 2012-13 fiscal year.
Officials of the CU Health and Welfare Trust—the funding vehicle for the CU Health Plan—say the Plan's overall, average increase is well below those that Mercer Research projects for state of Colorado plans (8.3 percent – 10.9 percent), Denver-Boulder area plans (9 percent), and higher education nationwide (8.7 percent).
They attribute relatively low health care costs, in part, to our focus on preventive care and wellness and offering services that are customized to the needs of the people they serve.
Rates for CU Health Plan High-Deductible will not increase for faculty, university staff, classified staff and retirees, who currently pay as little as $19 a month for a family plan and $0 for an employee-only plan.
Other changes include:
•Members of CU Health Plan – Exclusive will see an average increase of $6.87 to their premiums.
•CU Health Plan – High Deductible will increase modestly for surviving spouses only, with a maximum increase of $1 from the 2013-14 rates
•CU Health Plan–Kaiser increased its 2013-14 rates by an average of $9.76.
•Some of the largest rate increases will be felt by members of CU Health Plan – Access, a higher-cost, deductible-free plan that's open only to current enrollees.
Prepare for Open Enrollment—Monday, April 28, through Friday, May 16—by reviewing specific rates for the 2014-15 plan year at www.cu.edu/oe/rates.
Learn more about plan changes and Open Enrollment sessions at www.cu.Open edu/oe.
–Portions of this article originally appeared in the April 24 edition of CU Connections