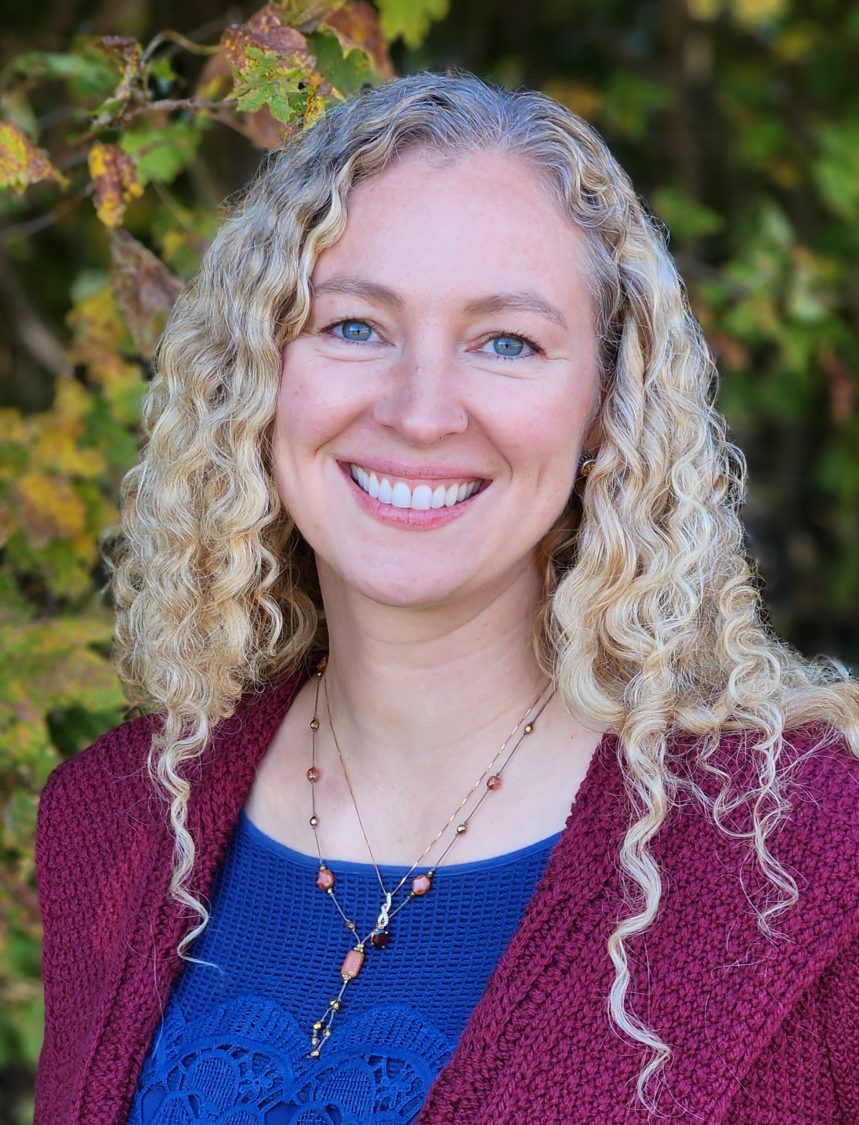 Wellness, Resilience and Emotional Intelligence. Motivational Interviewing. Co-Occurring Disorders and Trauma-Informed Care. Process Addictions.
To most people, these are intimidating concepts. For Anna Duerst, this is just a list of her favorite classes.
Anna is graduating in December, having earned a Human Services degree with an emphasis in addiction.
"I've always wanted to become a counselor, that's been a long-term goal of mine," she said. "When I found out UCCS offered a degree with counseling, I knew I wanted to do that degree."
It's a lifelong dream for Anna that came about because of a special mentor she had in her teens that made a difference for her.
"Ever since I was a young teen, I knew I wanted to become a counselor and to help people process through the unique struggles they face," she said. "This desire and aspiration came from having an influential mentor that took a special interest in my life. As a young girl growing up in a challenging home environment, my mentor took the time to talk with me about my personal struggles and provided a safe place for me to express my feelings. For the first time, I felt that I was seen, heard, and valued for who I was."
"Experiencing my mentor's encouragement and support gave me the courage and motivation to work through my personal struggles so that I could help others someday," Anna continued. "Sadly, my mentor passed away very suddenly of a heart condition in 2006, but her impact on my life lives on. Her influence in my formative years awakened in me a desire to help others which has and continues to be a driving force in my work and education. It started a long time ago, but now is the fulfillment of that dream."
Anna cited getting to work with top-notch professors as a highlight of her time at UCCS.
"Seeing their passion for the work they do and being able to get advice and input from them, personally and in classes, has been a huge benefit to me and my goals, helping those to take shape in practical ways," she said.
Other favorite classes, besides those listed above, included Counseling 4950, or Campus Connections. It's a fieldwork course that involves mentoring here at UCCS.
"That was really neat, just to have the opportunity to give back what I'd experienced from that mentor to a mentee, while also having the oversight from the staff in the program on how to go about it in the most productive way possible," Anna said.
She's putting that experience to good use. Anna is currently working in the field, earning supervised hours toward her counseling license. She started in a volunteer capacity and within three months was offered a paid position.
Anna transferred to UCCS from Pikes Peak State College (formerly Pikes Peak Community College), where she got her associate's degree in psychology.
"I love that the two schools work together, you can follow the plan and move right into your courses at UCCS," she said.
After transferring to UCCS, Anna was the recipient of the Karen Possehl Women's Endowment scholarship for nontraditional college students.
"It's been a wonderful gift to me," she said. "I have a mentor who's very encouraging, and the events they put on are a great way to give us that motivation and acknowledge our accomplishments, it's just really amazing. It made a huge difference."
Her advice to other nontraditional students?
"Self-care," she said. "It's a lot when you're working, and have a family, to navigate all the assignments. I would also say collaboratively working with other students who have the same goals and ambitions as yourself is huge, to have that support system and to encourage each other with that workload."
Anna is planning on joining the Clinical Mental Health Master's program here at UCCS, which starts in the summer, but she hopes to start taking classes in the spring.
"It really is a dream for me, because I was never encouraged in my upbringing, with my family or in my community, to pursue education and so for me, this is huge," she said. "I've always desired this."
"It was something that, coming in, I wasn't sure if I could do it. But I believed that it was possible."
About the UCCS Fall 2022 Commencement Ceremony
The UCCS fall 2022 Commencement ceremonies will celebrate degrees conferred to more than 1,000 graduates. More than 550 will attend the ceremony at the Broadmoor World Arena on December 16, 2022, along with family and friends. See the full Commencement program online. View the livestreamed ceremony on YouTube.