All things are possible with passion and hard work, said Jill Schramm MSN '06, DNP '09 as she addressed the graduates of the fall UCCS Class of 2021. But the key to creating a good life, she reminded graduates, is to also strive for balance.
Schramm, a nationally recognized diabetes and chronic disease specialist and a graduate of the inaugural Doctor of Nursing Practice program at UCCS, was named UCCS' fall Distinguished Alumna Speaker, a recognition of her career and accomplishments. As she delivered the fall 2021 Commencement keynote address, she addressed more than 600 graduates and thousands of faculty, staff and family members arrayed throughout Broadmoor World Arena. The event, held Dec. 17, marked the first in-person Commencement ceremonies since Dec. 2019.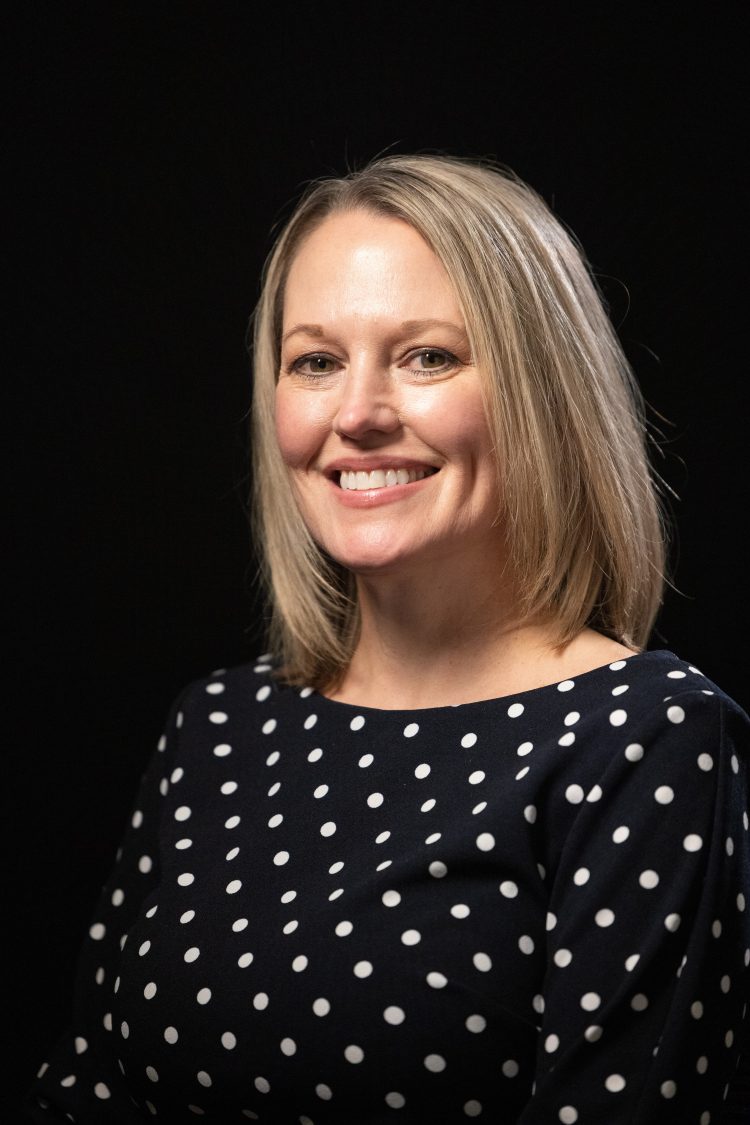 Schramm told the story of her upbringing in a small Midwestern farming community, where her grandparents had immigrated from East Germany to homestead the farmland her family still lives on today.
"Hard work and dedication have always been at the roots of my upbringing," Schramm said. These traits were necessary, she continued, when she chose later in life, after starting a family, to become a nurse.
"As many of you likely can relate, going to school with young children at home and deployed military spouse is not for the faint of heart," Schramm said, recounting the many late nights and early mornings she spent studying while her family was asleep. It was worth it, she said, when years later, her youngest son wrote a graduation essay titled "My Hero, My Mom," in which he illustrated that seeing his mother pursue higher education pushed him to go to college.
Schramm's hard work paid off. Since graduating in the inaugural class to earn a Doctor of Nursing Practice degree from UCCS in 2009, she has used her nursing degrees to transform care delivery.
In her keynote address, Schramm drew on those life and career experiences to advise students on their next steps.
"Life will get very busy in the next few years," she said. "You may land your dream job right out of college. Others may move on to new jobs more quickly. As you venture into this next chapter of your life, reflect on your passion and what is important for you and create a vision statement for yourself."
This vision statement, Schramm said, can act as an internal compass for students.
"It will provide you a clear sense of direction when your path seems uncertain," she said. "It can help you to decide what to say 'yes' to and what to say 'no' to. That vision statement should come from your heart center, where your passion and purpose lie."
But in all things, Schramm emphasized, balance is key. She reminded graduates to safeguard their physical and mental health, and to create time for the things they love. To illustrate this, she closed her remarks with a quote from Brian Dyson, former Vice Chairman and Chief Operating Officer of Coca-Cola:
"Imagine life as a game in which you are juggling some five balls in the air. You name them — work, family, health, friends and spirit — and you're keeping all of these in the air. You will soon understand that work is a rubber ball. If you drop it, it will bounce back. But the other four balls are made of glass. If you drop one of these, they will be irrevocably scuffed, marked, nicked, damaged, or even shattered. They will never be the same. You must understand that and strive for balance in your life."
About the UCCS Fall and Summer 2021 Commencement Ceremonies
Congratulations to Amity, a member of the fall UCCS Class of 2021!
The UCCS fall 2021 Commencement ceremonies celebrated 1,086 graduates of the summer and fall semesters. Nearly 600 graduates attended the ceremonies at the Broadmoor World Arena on Dec. 17, 2021, along with family and friends. More than 40 of those were graduates from the Classes of 2020 and spring Class of 2021, who returned to walk across the Commencement stage after having celebrated their graduation virtually. See the full Commencement program online. View the full livestream on YouTube.