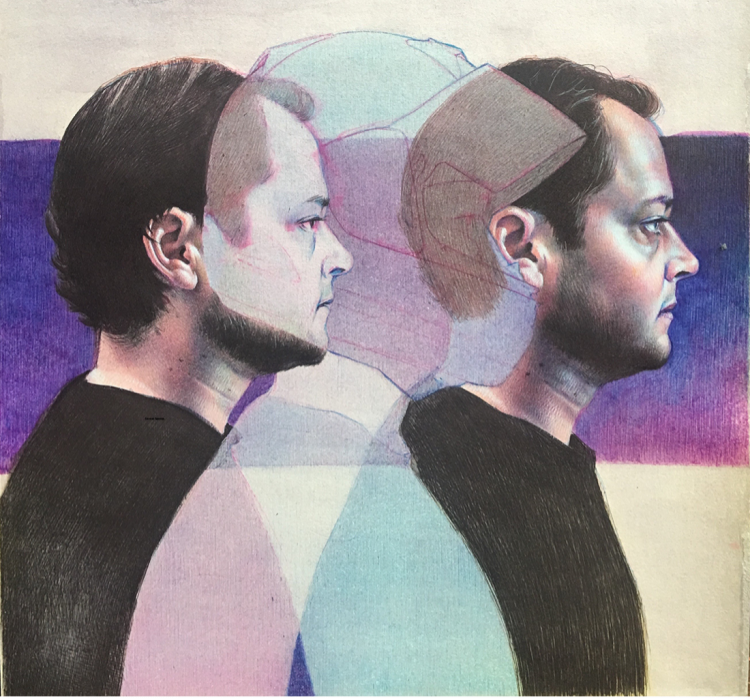 Honoring the legacy of "one of Colorado's most significant contemporary artists," the UCCS Galleries of Contemporary Art will host a retrospective exhibition on Raphael Sassi, opening Jan. 7, 2022 at GOCA's downtown gallery.
About the exhibition
Curated by Daisy McGowan in collaboration with Sassi's family, the exhibition will include works in drawing, painting, and prints spanning nearly his entire life. The exhibition will be on view from Jan. 7–March 4, 2022.
A public reception will be held on Friday, Jan. 7, 2022, from 5–8 p.m., with a short presentation by the McGowan and Tim Boddington, President of the Historic Preservation Alliance of Colorado Springs, taking place at 6 p.m.
GOCA encourages donations to the Raphael Sassi Memorial Scholarship Foundation, which provides support for young and emerging artists specializing in draughtsmanship to develop their fine arts skills at the secondary level, and to pursue study abroad opportunities.
Sassi's "white-hot talent" was apparent to those around him from his earliest years, coupled with a drive to create art that brought recognition in representational and figurative drawing and painting circles as well as numerous awards and accolades across the art world. This exhibition asserts that Raphael Sassi was one of Colorado's most significant contemporary artists and honors his legacy as both an artist and a friend to many in the region, nationally and internationally.
About the artist
Sassi was born in Pennsylvania on Oct. 29, 1976, was raised in Maryland, and passed away on April 5, 2019 in Colorado, where he had lived for some time.
He began his art studies in his early teens, receiving a Maryland Artists Equity Distinguished Scholar Finalist Award in 1995. He subsequently enrolled at the Maryland Institute College of Art in Baltimore, and, after studies that included a semester studying abroad in Italy at the Syracuse University in Florence, he graduated from MICA in 1999. He was, in the words of James Hennessey, a professor at the university, "The most accomplished draughtsman that I encountered in my 37 years of teaching at the Maryland Institute."
Sassi moved to New York City, where he attended graduate school at The New York Academy of Art on scholarship. After receiving his MFA in 2004, he was awarded the Walter Erlebacher Award for the study of Artistic Anatomy and one of the three distinguished NYAA year-long Post-Graduate Residencies, the Academy's highest honor, and one of the Fellowship positions for the year 2005. His final exhibition for the residency, entitled "The Girlfriends," featured thirty-six portraits of friends and models that he recruited to the project through then-brand-new social media avenues.
Sassi exhibited broadly, including in New York City in the Chelsea district, the Salmagundi Club, the New York Academy of Art, through multiple exhibitions at the Medialia Gallery, in a solo exhibition in SoHo, at Denver's RedLine Gallery as part of "Drawing Never Dies" in 2018 at the Baltimore Museum of Art with the Maryland Artists Equity Foundation, and at the National Arts Club, where he was awarded The National Portrait Society Award for the renowned graphite on paper.
His work is part of numerous private collections, including that of artist Eric Fischl.