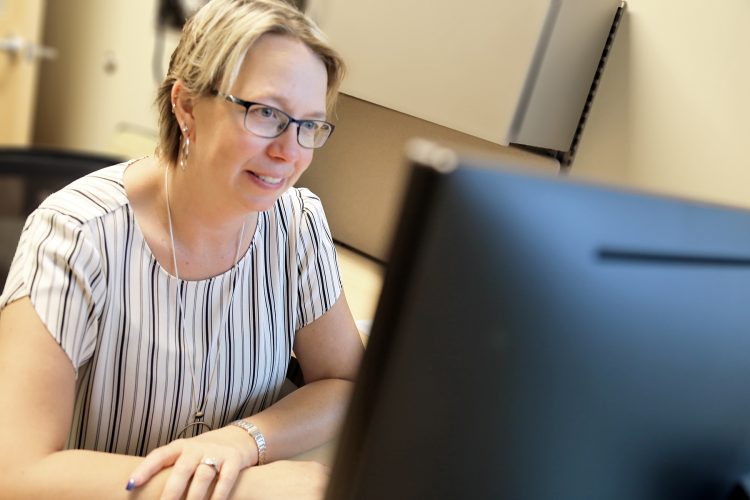 The UCCS HealthCircle Primary Care Clinic at the Lane Center for Academic Health Sciences provides counseling, referrals and resources for university employees and staff.
UCCS faculty and staff can access free one-on-one counseling services for their mental and behavioral health needs.
Contracted behavioral health providers Sarah O'Keeffe, L.C.S.W., and Nicole Denzler, M.A., L.P.C., N.C.C. offer more than 20 counseling sessions per week for university employees.
"We offer all-encompassing behavioral health and counseling services for all UCCS employees. There is no waitlist and we're flexible to meet in the daytime or evening," O'Keeffe said.
"Employees are not limited to the number of counseling sessions they can attend," added Drenzler.
Clients often seek counseling services to prevent their problems or issues from becoming worse, to build resiliency, or to gain additional support and access to new tools and methods for getting through the tough times.
"Basically, clients can enter a judgement-free zone and speak to a good listener who will provide them unconditional support to overcome and build upon their existing strengths," said O'Keeffe.
Counseling services can assist you with everyday life troubles, supporting your mental health needs from everything at work or in your personal life to your struggles with the pandemic or anxiety and depression.
"I put my clients first and center. I meet you where you are and aid you in meeting your goals and finding balance in your life," said Drenzler.
"I want you to be your best," Drenzler continued. "When you're not at your best, you affect everything else in your life."
Learn more about the mental health services available to you at healthcircle.uccs.edu. You can call (719) 255-8001 or send a message to [email protected] to make your free telehealth or in-person counseling appointment.
Visit healthcircle.uccs.edu to learn more about health services available to UCCS employees and the Colorado Springs community.