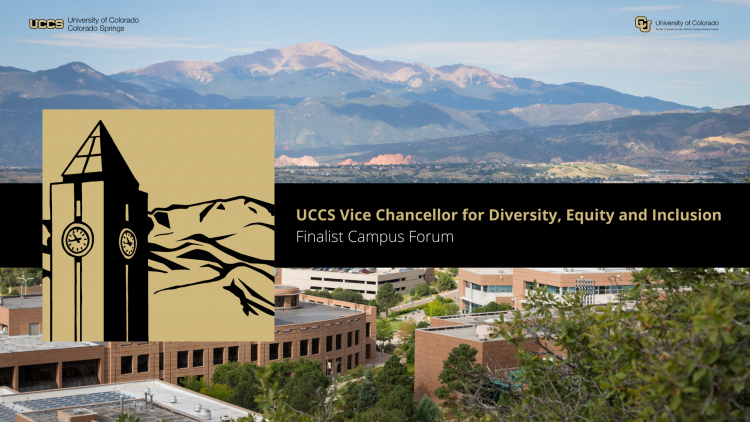 UCCS will welcome two finalists for the position of Vice Chancellor for Diversity, Equity and Inclusion during the second week of December.
The candidates will conduct full-day virtual campus visits, during which time they will give campus-wide open forum presentations. Faculty, staff and students are encouraged to attend and provide feedback after each presentation. Details for each session and the evaluation survey links are included below.
In addition, all members of the UCCS community are invited to virtual meet-and-greets with each candidate.
"The role of Vice Chancellor for Diversity, Equity and Inclusion is critical for strengthening our culture of inclusive belonging at UCCS," said Chancellor Venkat Reddy. "I am thrilled to welcome these two finalists. I invite our campus and community members to offer them a warm virtual welcome as we get to know them."
Lynn Vidler, Dean of the College of Letters, Arts & Sciences, is serving as the chair of the search, made up of faculty, staff, students, alumni and community members. See the full search committee listing below.
Meet the Candidates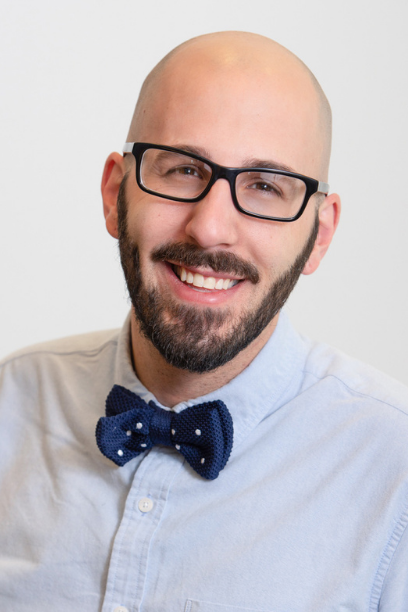 Rame Hanna, Dec. 7
Pronouns: they/them/their
Rame Hanna is a cultural change agent and social scientist who has dedicated their professional and personal life centering critical diversity scholarship in pursuit of inclusive excellence. As a first-generation transgender Arab American, their education focuses on the intersections of access and equity, inclusive leadership and organizational change within higher education.
Rame currently serves as the Director of Diversity and Inclusive Excellence, responsible for guiding and leading institution-wide efforts to advance diversity, equity and inclusion at Worcester Polytechnic Institute. Guided by principles of inclusive excellence and social justice, Rame seeks to foster an inclusive campus climate that embraces intersectional identities, promotes diverse critical knowledge and centers the lived experiences of marginalized communities to ensure that all belong and can thrive.
At WPI, Rame serves as chair of WPI's Council on Institutional Diversity, developed and launched their Bias Response Program and led WPI's Project Inclusion initiative toward the formation of their current DEI Strategic Framework and Sustainable Inclusive Excellence Action Plan. These efforts have not only led to WPI receiving a national honor for placing in the top 2 percent of higher education schools in the U.S. leading in DEI initiatives and practices in 2020 and 2021, but also continues to guide critical strategic diversity efforts that cultivate and promote inclusive learning and work environment at WPI and within STEM.
Prior to WPI, Rame served as the inaugural Director of Diversity & Inclusion and Title IX Coordinator at Olin College of Engineering, overseeing the Office of Institutional Equity and Social Justice. In this role, Rame led the college's efforts to vision and design a campus climate of inclusion and belonging through intentional programs and campus-wide initiatives. As founder and chair of the Council on Institutional Diversity, they worked collaboratively with campus partners to develop strategic initiatives focused on the recruitment and retention of diverse faculty, staff, and students, the development of an inclusive campus culture, and facilitated numerous intersectional educational opportunities and workshops on identity development, systemic and structural change, and anti-racism. Additionally, as the Title IX Coordinator Rame directed the College's compliance with Title IX as set forth by the Office of Civil Rights (OCR) within the Department of Education (DOE). In this role, Rame drafted a new comprehensive sexual misconduct policy, facilitated live campus-wide prevention and education programs, and managed the response and resolution of investigations through a trauma-informed and restorative practices lens.
Faculty, Staff and Student Meet and Greet: 11:05 a.m.–12:05 p.m. via Zoom
Campus Open Forum: 1:30–2:30 p.m. via YouTube
To complete the candidate evaluation survey, click here.
---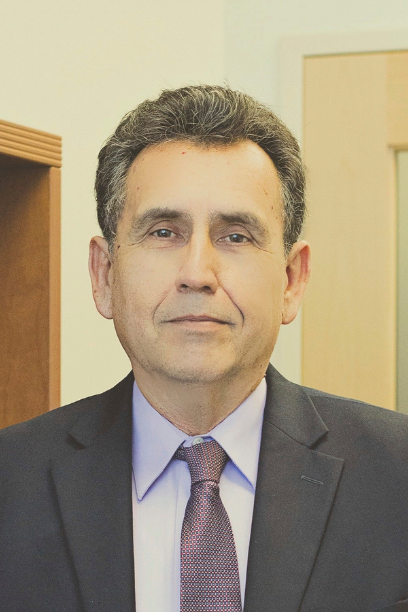 Jesús Treviño, Ph.D., Dec. 9
Pronouns: he/him/his
Jesús Treviño's background and experiences include serving as Vice Provost for Inclusive Excellence at the University of Arizona, Vice President for Diversity at the University of South Dakota and Associate Vice Provost for Multicultural Excellence at the University of Denver. Currently, he is the Senior Executive Officer for the Leadership in Diversity Group, a diversity and inclusion firm in Tucson, Arizona.
Treviño earned both a Ph.D. and a master's degree in higher education from the University of California, Los Angeles. He also has a second master's degree in Language and International Business as well as a bachelor's degree in Social Work from Eastern Michigan University.
Treviño considers himself an intergroup relations specialist working on issues and opportunities related to sexual orientation, gender, gender identity, race, ethnicity, disability, veterans, age, nationality, religion, DACA and other important social dimensions found on college campuses. His areas of expertise include inclusive excellence, race and organizations, intergroup dialogues, implicit bias, students of color success, racialized workplaces and diversity, equity and inclusion change in higher education.
Faculty, Staff, Student Meet and Greet: 11:05 a.m.–12:05 p.m. via Zoom
Campus Open Forum: 2–3 p.m. via YouTube
To complete the candidate evaluation survey, click here.
---
Search Firm: WittKeiffer
Search Committee Members:
Lynn Vidler (chair), Dean of the College of Letters, Arts & Sciences
Carlos García, Vice Chancellor of Student Affairs
Stephany Rose Spaulding, Interim Associate Vice Chancellor for Diversity, Equity and Inclusion
Antonio Farias, Vice Chancellor for Diversity, Equity and Inclusion, CU Denver
Josh Dunn, Professor and Chair of the Department of Political Science and Director of the Center for the Study of Government and the Individual
Heather Albanesi, Associate Professor and Interim Director of the Women's and Ethnic Studies program
Mary Hanson, Instructor of Teaching and Learning
Sang-Yoon Chang, Assistant Professor of Computer Science
Amanda Allee, Dean of Students
Jesse Perez, Interim Director of the Excel Languages Center
Miles Jones, Senator of Multicultural Affairs for the Student Government Association
Danielle Summerville, Community Diversity and Outreach Programs Manager for the City of Colorado Springs
Claire Ami, Business Services Professional for the Office of Diversity, Equity and Inclusion
Ex-officio, Nate Byford, Director HR Operations
Read more: