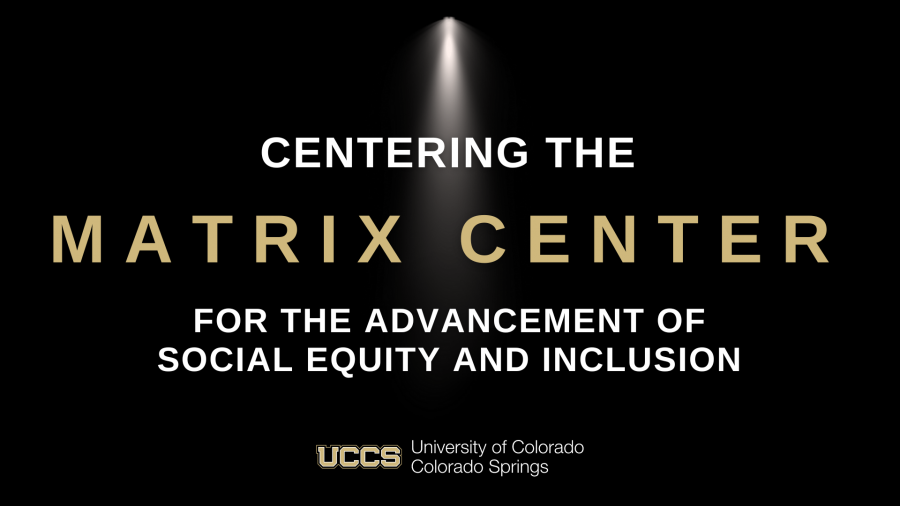 The Matrix Center for the Advancement of Social Equity and Inclusion at UCCS aims to examine and challenge systems of oppression and privilege in society – and then create solutions that can be implemented locally, nationally and beyond.
Today, the Matrix Center has gained a national reputation as a leader in the study of privilege and oppression from an intersectional perspective. The Knapsack Institute, an intensive three-day social justice summer institute and one of the Matrix Center's flagship programs, recently celebrated its 20-year anniversary and has grown each year since its inception.
We sat down with Abby Ferber, director of the Matrix Center and professor of sociology and women's and ethnic studies. Read Abby's interview below.
1. Describe how and why the Matrix Center was started.
The Matrix Center for the Advancement of Social Equity and Inclusion was founded in 2005. It was founded by faculty working to build the women's and ethnic studies program (WEST), but was established to serve the entire campus.
Our goal was to create a center to foster an intellectual climate that supports inclusion and collaboration among our faculty, staff, students, and the community. There are so many stellar faculty at UCCS who focus on issues of inequality, including race, gender, sexuality and disability, and we do this work because we want to contribute to real and positive change. We wanted to find a way to share our work with the community, and to bring the community to campus. We frequently offer events such as film series and speakers and wanted to open up these events to the community, and work with local organizations to spread the word. Our larger, ongoing programs share research, and support professional development examining the intersectional dynamics of inequity. Our work receives national recognition.
2. How does the Matrix Center's work align with your own background?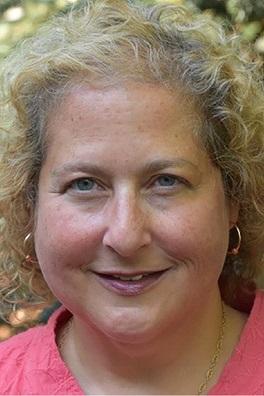 My own research has always been focused on the intersections of race and gender. While we now hear discussion of intersectionality, whiteness and privilege in the national media, very few people were talking about these concepts in the 1990s when I was a graduate student. I was fortunate to have the opportunity to study with numerous women of color sociologists who were on the cutting edge of building this field.
My first book, based on my dissertation, examined white supremacy and white privilege through an analysis of organized white supremacist movement publications (ie. neo-nazis, the Ku Klux Klan, racist skin heads, etc.). I argued that the movement was less about hate and more about the construction of white masculinity, and their goal of protecting and advancing white male privilege which they argued was under attack. This ideology now permeates mainstream thought and we have seen these views become more overt and public in recent years.
The work of the Matrix Center has always been to educate and foster dialogue around these issues, and to refute many of the misconceptions and ignorance around racism and other isms, through research rather than opinion. My interest in reaching a wide public audience has inspired me to write four recent books designed for classroom use, including a co-authored textbook on race and ethnicity, aptly called "The Matrix of Race."
3. Share a project, piece of research or initiative the Matrix Center has advanced that you're proud of.
We are so excited to celebrate the 20th Knapsack Institute this June! The Knapsack Institute: Transforming Teaching and Learning is an intensive three-day Institute that focuses on building inclusive and equitable climates, whether in the classroom, a business boardroom, or non-profit organization. We founded the KI to bring together UCCS faculty seeking to bring the voices and perspectives of marginalized and long excluded groups, including women and people of color, into their courses, and to substantively transform their syllabi.
Over the years, the KI has evolved to look beyond the classroom. We now welcome people from around the country, usually from the K-12, higher education or non-profit sectors, who seek to advance their knowledge and skills around advancing inclusion and equity. Many people want to learn how to engage in difficult dialogues around these emotional and polarizing subjects.
4. What do you see as the next big topic or issue the Center will tackle in the next year?
The issues we address through our programs are constantly shifting so that we can respond to whatever is going on in society at the moment. Over the past two months we sponsored a series of three public events examining anti-Asian hate, and its roots in a long history of laws, immigration policy and media. These will all remain available for viewing.
I am enthusiastic about our new initiative creating LAS Peak Ambassadors for Equity, Diversity and Inclusion. These ambassadorships are for students who have made significant contributions to advancing equity, and who have demonstrated their commitment to social justice on campus or in the community. As Peak Ambassadors they will contribute to campus efforts to advance EDI work. The Matrix Center is honoring these students with a monetary award.
5. What is one of the most surprising things you've learned as Center Director?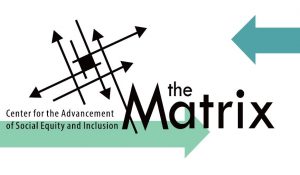 When the pandemic erupted, everything was put on hold. All scheduled events were cancelled, and the publication of our journal's special issue featuring the voices of undocumented youth was delayed as everyone's lives were turned upside down.
I could not imagine how we could resume most of our programming until the pandemic ended. We were forced to cancel the 2020 KI. However, last summer 2020 we knew we had to act. The very visible murder of George Floyd and the work of the Black Lives matter movement brought racism into the public spotlight in a way I had not seen before. We had to find new ways to do our work. We partnered with Dazzle Restaurant and Jazz in Denver when they reached out to us to support a series of race dialogues they were planning. We jumped at this opportunity and sponsored a number of dialogues they had in the works. We then planned five more events over the summer, bringing speakers, musicians, and representatives from organizations all committed to doing the work of anti-racism. Each event was recorded and shared live over social media. Programs focused on diverse issues including reparations, undocumented students, how white people could engage in anti-racist activism, etc.
This was urgent work, and amidst the horror, anger and grief, thousands of people watched these streaming dialogues. We had never had the ability to reach such a wide audience before. This represented a real turning point for us, and we offered a number of programs throughout the year. If anyone asked us two years ago if we could offer the KI online, our response surely would have been "never." Now, we have learned that we can successfully offer our educational programs virtually, and at the same time, reach a larger audience and have a greater impact.
6. Is there a project or program that never got off the ground that you wish you could reignite?
I have a hard time saying no to something that I am passionate about. We have consistently organized and supported educational opportunities that advance our mission, even when we really do not have the bandwidth. I am a full time faculty member serving as director, and we have one part-time staff person. If it were not for Linda Smith, our program manager, our capacity would be very limited. Currently we raise our own operating funds through the Knapsack Institute, and our certificate program in diversity, social justice and inclusion, operated through extended studies, so funding is the only thing that limits what we can do.
7. What part of the Center's work most excites or inspires you?
Over the past decade, we have become more polarized as a nation, and we have seen the erosion of respectful civil dialogue. The past year has been devastating, and in different ways for different people. It has put into sharp relief the reality of racial inequity that has long limited, in every sense of the word, the lives of African Americans and all people of color.
The one bright spot I hold on to is the tremendous response we have seen from organizations and individuals in our communities that are finally realizing they need to take racism seriously. We do not want to lose this momentum and are jumping at every opportunity to share evidence-based research to educate people about the dynamics of privilege and oppression. I am very disappointed but not surprised to see the growing backlash to these efforts that distort what the vast majority of actual anti-racist work is about. For us, it has always been about bringing everyone to the table to work together to create a better future. We have the ability to transform ourselves and our organizations. It is the possibility of change that inspires me.
This article is part of a series of stories of UCCS' academic centers. You can learn more about the Matrix Center online.