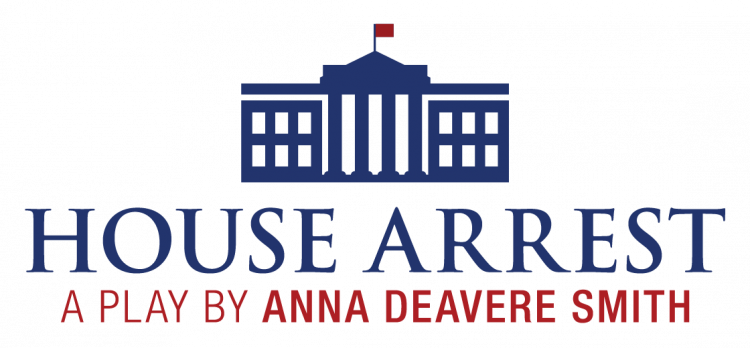 "You can be the most powerful person in the world… The price is that everybody is going to know everything you do."
In 2000, Anna Deavere Smith debuted her documentary theatre piece "House Arrest: A Search for Character in and Around the White House, past and present." Smith created the work from historical source materials and verbatim interviews with people ranging from Studs Terkel to Anita Hill to ask how the American presidency has changed during the last 200 years and in more recent years, what roles race, gender and celebrity have played in these dynamics. Now during the 2020 presidential election, Theatreworks is bringing her investigation to life—streaming Oct. 22 through Nov. 1, 2020 as part of national Arts Month.
To bring this work to life, eight directors are working with a 16 actor cast, all rehearsing individual monologues virtually over Zoom. Theatreworks then safely filmed the actors at the Ent Center for the Arts, and edit them together into a single, streamable theatre event which speaks to the heart of leadership and power in this country. The play features more than 40 characters, from Thomas Jefferson through Bill Clinton, and an array of both Washington insiders and folks from outside the beltway.
During those same two weeks, Theatreworks will offer a companion piece of original monologues drawn from interviews UCCS students are holding with Pikes Peak regional elected officials and election insiders. Theatreworks will also share virtual panel discussions and scholar chats about elections, arts and the American presidency.
Artistic Director Caitlin Lowans shares that "the national dialogue about leadership is one of the most important conversations to have this fall. Theatreworks is so excited that our first, fully produced streaming event offers such a rich jumping off point for investigating what each of us seeks in our leaders—and how they rise or fall under the close gaze of the public eye. We couldn't be luckier in the team of artists we've assembled to bring Anna Deavere Smith's world to life."
The ensemble of 16 actors is all drawn from Colorado: Lavour Addison, Amy Brooks, Susan Dawn Carson, Steve Emily, Warren Epstein, Cheerish Evans, Danté Finley, Jane Fromme, Olivia Langley, David Anthony Lewis, Jonathan Marcantoni, Desirée Myers, Colton Pratt, Kennedy Reilly Pugh, Kala Roquemore and Sean Sharif. According to Actors' Equity, the union of professional stage managers and actors, Theatreworks is the first Equity theatre in the Western region to be able to return to physical work.
The eight directors include Colorado Springs artists Alysabeth Clements, Lynne Hastings, Marisa Hébert, Kevin Landis, Caitlin Lowans and Sarah Sheppard Shaver, as well as the Boston-based Pascale Florestal, and Chicago-based Kathryn Walsh. Other artists include Sarah Lewis (stage manager), Alison McLeod (assistant stage manager), Max Shulman (dramaturg) and Lynde Rosario (dramaturg).
Virtual tickets "House Arrest" may be purchased online beginning Oct. 1 at uccspresents.org or by phone at 719-255-3232. Streaming begins Thursday, Oct. 22 and continues through Sunday, Nov.1. Tickets range from $0-20. UCCS students are always free.
Associated Events (all free)
Scholar chats: five-minute videos from local scholars streaming via Theatreworks social media beginning Sunday, Oct. 18.
"Pikes Peak Presidency:" a short documentary theatre pieces based in interviews with local figures, streaming via Theatreworks social media beginning Wednesday, Oct. 21
Framing Panel on the politics and history of "House Arrest"
Ethics Panel on the questions aroused by "House Arrest"
Artist Conversation with "House Arrest" actors and directors the evening of Wednesday, Oct. 28
Join Theatreworks mailing list to get more information and to see upcoming features on the cast members.