Editor's note: This is the first in an occasional series of opinion pieces submitted by faculty.
By Jeffrey Montez de Oca, assistant professor, Department of Sociology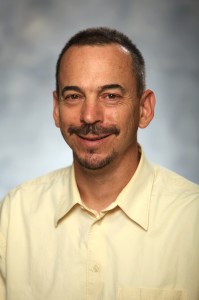 The New York Times recently reported that ESPN pulled its name from the PBS Frontline documentary "League of Denial: The NFL, Concussions and the Battle for Truth." The article points out that ESPN – a subsidiary of the Disney Corporation – has a strong economic relationship with the NFL; it pays $1.1 billion for Monday Night Football. Despite the NFL's claim that it did not exert any influence over ESPN's decision, it is widely believed that ESPN was pressured to separate from the documentary at a very sensitive time for the NFL. Presently over 4,000 former players and their families have charged the NFL with concealing the long-term dangers of head injuries. The Times article goes on to argue that this is not the first time that ESPN has placed economic interests over news reporting, and that illustrates the network's conflicted interests.
As a sport scholar, I think ESPN's decision regardless of its specific motivation illustrates two other important facts: 1) the economic relationship between sports and the news media and 2) the problem that head injuries presents to football at all levels.
Spectator sports could never have become a multi-billion dollar, global industry without the news media. From the earliest inter-collegiate sporting events in the mid-nineteenth century, the news media has provided both reportage and publicity. The growth and popularity of football in the United States is inseparable from robust coverage by newspapers, magazines like Sports Illustrated, and television. As spectator sports grew, so did their coverage leading to fatter newspapers sport sections and more hours of television coverage. As a result, not only are spectator sports economically dependent upon the news media, the news media is also dependent upon spectator sports to increase circulation and viewership. Although not every news organization is as dependent upon sports as ESPN, almost everyone shares the same conflicted relationship between journalism and entertainment. Or as Dave Zirin quoted an ESPN reporter in The Nation to say, "This is the age of journalism we live in, not just at ESPN, but everywhere. Journalism is increasingly more corporate. When you get in bed with the devil, sooner or later you start growing your own horns."
Sociologists describe the world we live in today as a "risk society" meaning that as humans create dangers they did not face in the past, we become more risk averse and concerned with safety. The new risks we create might be existential like global warming, specific like the Fukushima nuclear disaster, or on going like car accidents. People have worried about the health risks presented by football since the 1890s. That is why the flying wedge was outlawed, the NCAA was created, and the use of safety equipment such as helmet and pads was adopted. In part these developments were intended to make the game safer but even more importantly they were intended to create the perception that the game was safer. And it is the perception that football can be made safe or at least the more extreme dangers can be mitigated that has allowed for the spectacular growth of football and its subsequent coverage by the news media.
In the risk society of today, there is increasing concern about concussions and other risks from playing football. This led Tyler Cowen and Kevin Grier to speculate on Grantland that players' lawsuits at all levels of football could lead to its end. Whether the end is near or not, the NFL is not waiting and is engaged in a publicity campaign to argue that football at all levels can be made safe or at least its more extreme dangers can be mitigated, see nflevolution.com. The NFL's position appears to be that teaching proper tackling technique and improved helmet technology will make the game safe for the children of today and tomorrow. Although there is little impartial research to support the NFL's position, it may be sufficient to once again create the impression that football can be made safe and healthful. But then again, it might not.
While it is hard to imagine an end to football, it must also have been hard to imagine an end to Rome. ESPN's separation from "League of Denial" illustrates much larger problems for football in a risk society and the powerful, conflicted economic relationship between spectator sports and the news media. If health risks and litigation do bring an end to football, it will certainly have a profound economic impact on both sports and the news media.
Jeffrey Montez de Oca is an assistant professor of sociology and author of "Discipline and Indulgence: College Football, Media, and the American Way of Life During the Cold War."