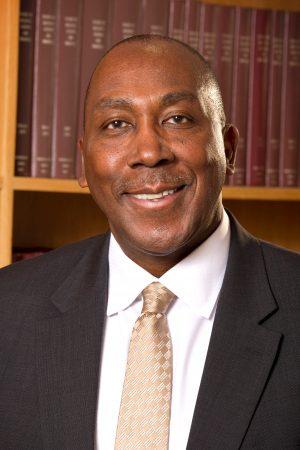 Sentwali Bakari, vice chancellor for student success, will be the next vice president for student affairs and dean of students at Adelphi University in Garden City, New York.
"Sentwali is a dynamic and effective leader, and he has worked tirelessly to create a culture of inclusive belonging for every member of the UCCS community," said Chancellor Venkat Reddy. "We will all miss his energy and enthusiasm – particularly as we set into motion the 2030 Strategic Plan, which focuses deeply on diversity, inclusion and student engagement. Sentwali and the team he led were an integral part of this work."
Bakari led the student success division through a reorganization and oversaw a wide array of student-focused areas. He led the development of a 2018-24 plan for the division, established an annual Student Success Division Impact Report and worked with Student Government Association to draft a student survey and resolution that will relocate the Career Center to the University Center.
Reddy met with the division's directors Oct. 14 to have a conversation on the future leadership plans for the Student Success division, before a national search begins in spring 2020. Bakari will start at Adelphi Dec. 3, 2019.