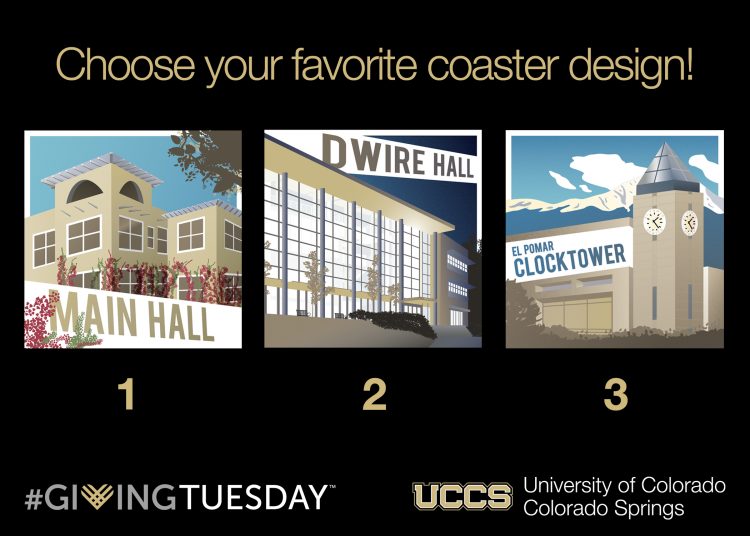 Voting is open on social media for the participation gift for the 2019 Giving Tuesday campaign. This year's gift is the first of a four-year collectible set of coasters that will feature custom artwork of campus.
The 2019 coaster options include artwork of three buildings on campus: Main Hall, Dwire Hall and the El Pomar Center clock tower. Voting takes place on the main UCCS and alumni social media accounts on Facebook and Twitter through Friday, Sept. 20:
The winning design will be announced before Giving Tuesday begins.
Donors have provided more than $378,000 in funds for student scholarship programs in the last four years of the Giving Tuesday campaign. This year's annual day of giving takes place Dec. 3, 2019.