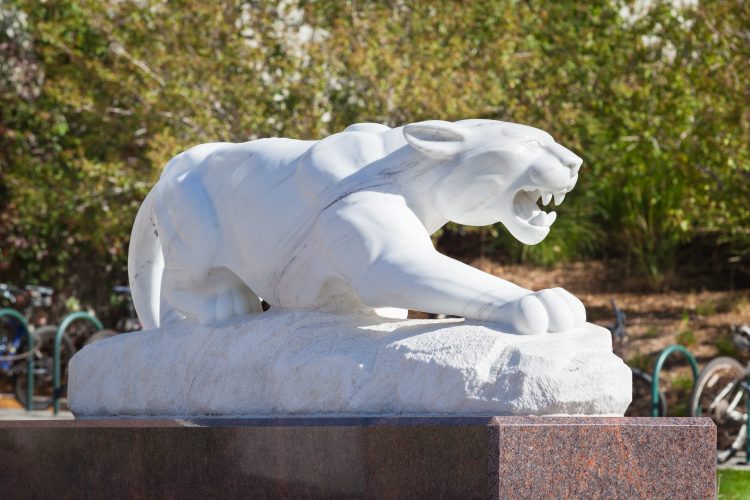 One year into the planning process, the 2020-2030 UCCS Strategic Plan is another step closer to completion – and feedback from campus continues to help it take shape.
After Chancellor Venkat Reddy's town hall sessions in March, during which over 250 faculty, staff and students provided feedback on initial strategic themes, campus members formed and joined working groups for each of the plan's seven core strategies. Working groups were tasked with identifying the priorities, initiatives, anticipated outcomes and measures of success for each of the strategic themes. 
On June 25, members of the Chancellor's cabinet and group leaders presented each group's findings. 
The UCCS 2020-2030 strategic plan is organized around seven objectives (referred to as core strategies): 
Cultivate excellence in research and creative works.

Strengthen 

enrollment and retention efforts to drive long-term

 

stability and sustainability

.

 

F

oster a community of engagement and inclusive belonging.

 

I

nvest deliberately and sustainably in 

UCCS'

 people, processes, buildings and technology.

 

E

xpand revenue sources to ensure future growth and uphold

 UCCS'

 access mission by increasing student affordability.

 

S

upport competitive programs and initiatives that cement 

UCCS'

 unique value in the region and nationwide.

 

P

ursue 

university 

partnerships t

hat

 create opportunities for 

UCCS'

 students, faculty, staff and wider community.

 
During the June 25 core strategy review, leaders from each working group presented their team's proposed initiatives to an audience of faculty, staff and students. Each 25-minute presentation outlined three to four key initiatives, two to three potential outcomes, and three to four methods of measuring the success of the overall strategy. Team leaders then responded to questions from audience members. 
According to Chancellor Reddy, "This plan will determine what we are going to do through the next decade." 
"I really want us to plan for the next 50 years, not just the next 10 years," he remarked as he introduced the session. "When we are not around, what would we want to see this university be? Let's think about this plan as far-reaching and know that we get to determine our destiny." 
The next phase of the strategic planning process will continue to open the plan for feedback from the campus community. Each week from July 15 to August 26, faculty, staff and students will receive a "deep dive" summary into one of the strategic plan's seven core strategies.  
All campus community members are encouraged to submit feedback to further refine the existing core strategies through a submission box hosted on the Strategic Plan website. The submission box will go live prior to the first core strategy review on July 15.