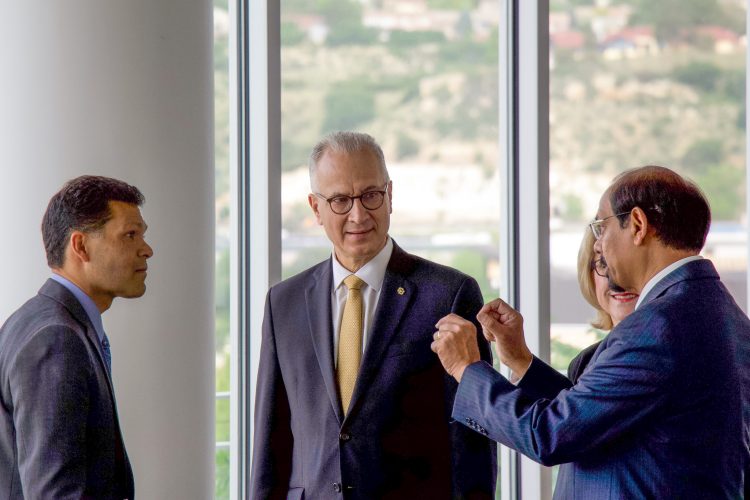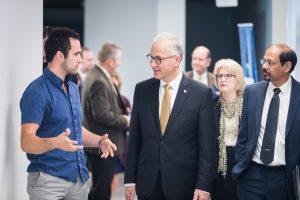 Mark Kennedy learned about UCCS efforts in cybersecurity, the arts and sports medicine as he visited campus on his first morning as president of the University of Colorado. His visit was the first of four stops to each of the CU campuses and he was joined on his visit by his wife, Debbie, and UCCS Chancellor Venkat Reddy.
Kennedy started his morning at the Cybersecurity Building with CU Regent Chance Hill; Ethan Lavin, program director for Exponential Impact; Dale Hetke of the National Cybersecurity Center; and Martin Wood, senior vice chancellor for university advancement. The visit highlighted the interactions and work between the three organizations to establish Colorado Springs as a national hub for cybersecurity research, education and response. The tour ended in the former expo space on the north end of the building, which will be developed into classrooms, office and laboratories for UCCS cybersecurity programs.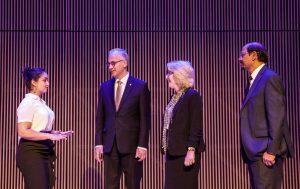 In his second tour stop at the Ent Center for the Arts, director Aisha Ahmad-Post showcased the new home for academic and community visual and performing arts for Colorado Springs. He toured the Shockley-Zabalak Theater and the Chapman Foundations Recital Hall, and the permanent and temporary artwork on display inside and outside of the center. Taking advantage of the views to the south, Andy Subudhi, professor and program director of human physiology and nutrition, briefed President Kennedy on the William J. Hybl Sports Medicine and Performance Center under construction. The Hybl Center is scheduled to open April 2020.
Kennedy spoke with reporters from The Gazette and KOAA News5 after his visit. He later toured facilities at the CU Anschutz Medical Campus, CU Boulder and CU Denver.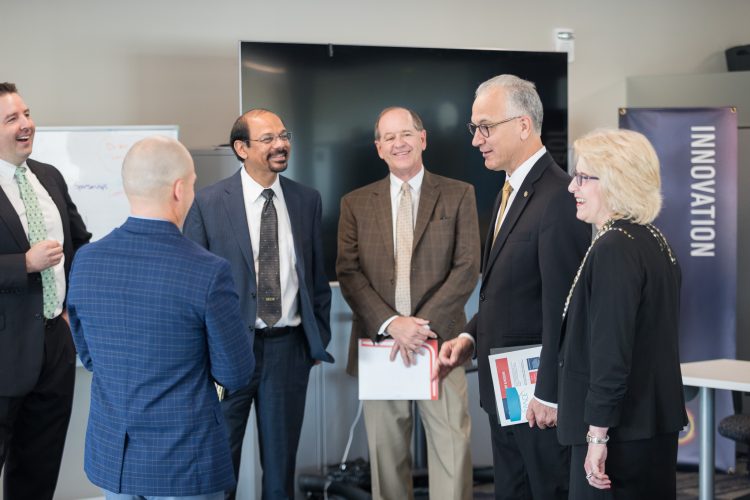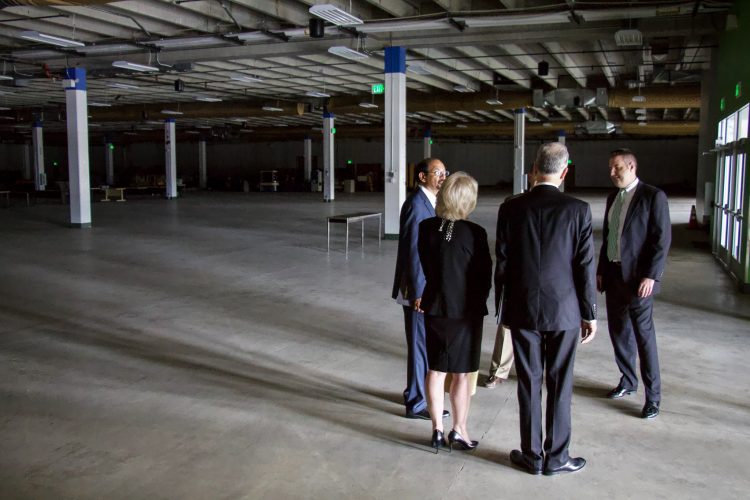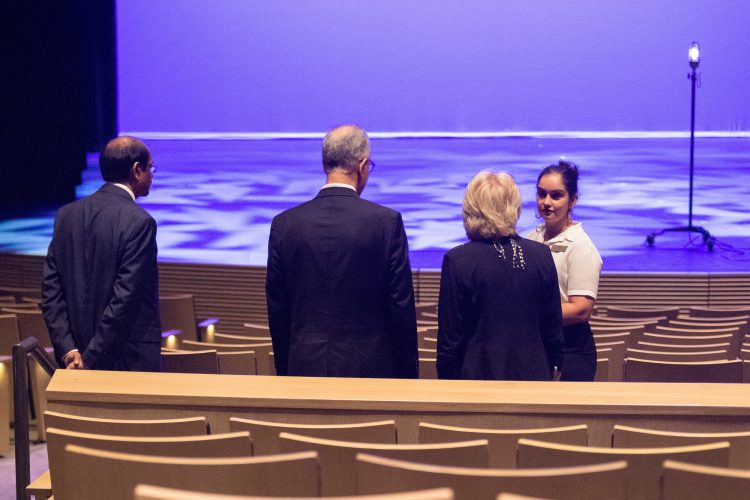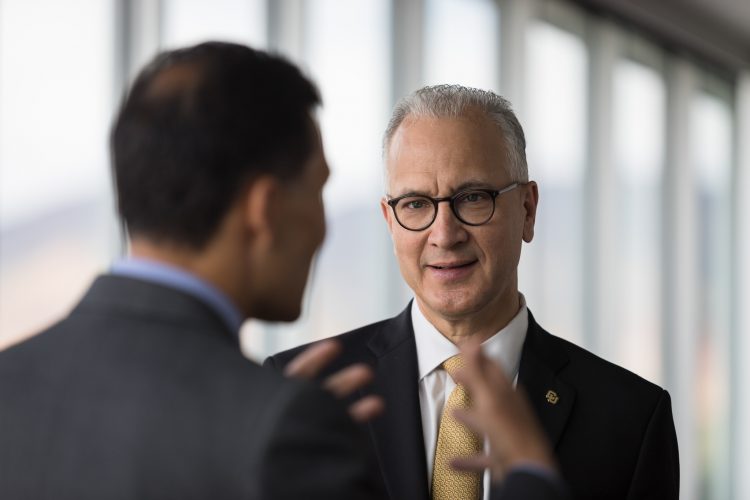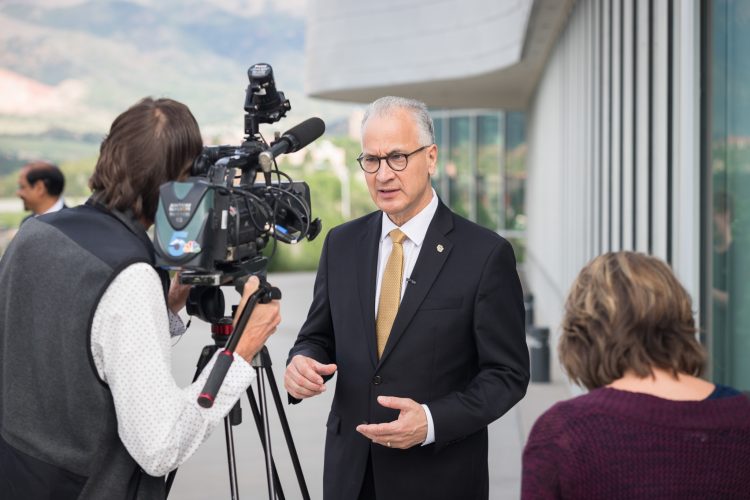 –Photos by Jeff Foster and Bradley Benedetti