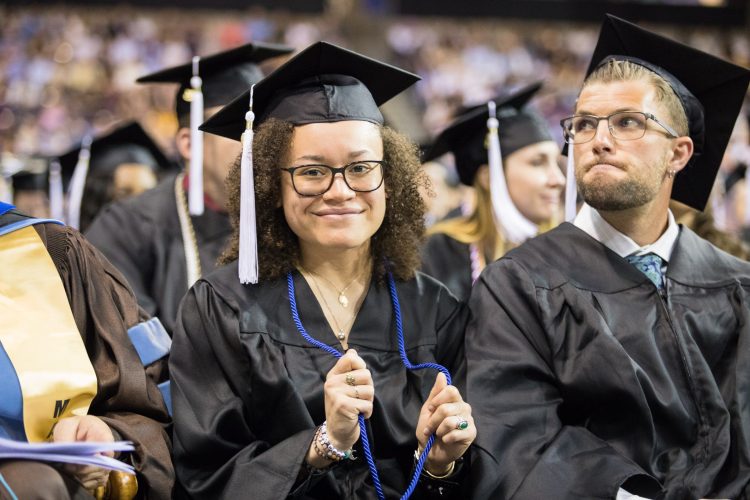 Members of the UCCS Class of 2019 set a new participation record with 447 graduates making gifts in total of $5,678 for the annual class gift. More than 30 scholarship funds benefited from this year's gift.
Started by the Class of 2015, the senior gift has raised almost $36,000 for UCCS students. The goal for the seniors was participation, and to "pay it forward" for the next generation of students.
Seniors who gave at least $10 wore a blue contribution cord during the commencement ceremonies May 17.
The spring graduates also included 131 legacy students who are children of UCCS graduates and wore black and gold cords. The Traditions Keeper medal was worn by 171 graduates who completed the Traditions Challenges during their college career.
— Photo by Jeffrey M Foster