The 2010 Campus Awards Ceremony on May 4 in the University Center Ballroom presented 16 faculty, staff and students with awards. Photos of some of the awards presented are below.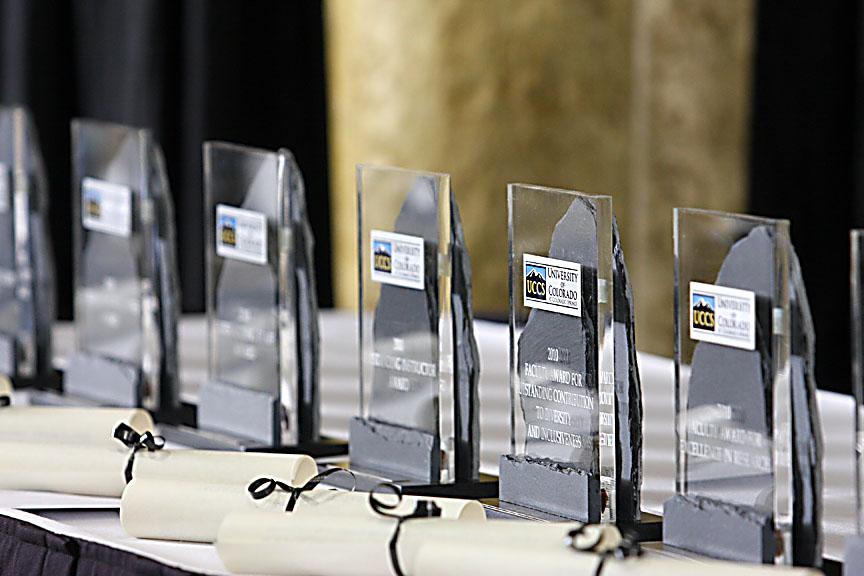 Awards await new owners prior to Tuesday's Campus Awards Ceremony.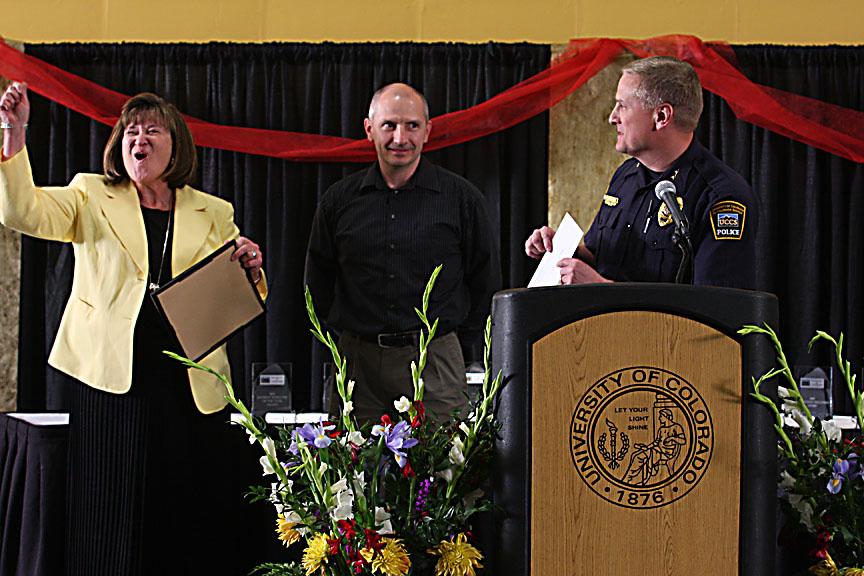 Jackie Berning whoops with joy after receiving the Faculty Assembly Service Award and the accompanying free parking pass that accompanies it. Andrew Czaplewski, professor,Business, and Jim Spice, director, Public Safety, presented the award and the pass.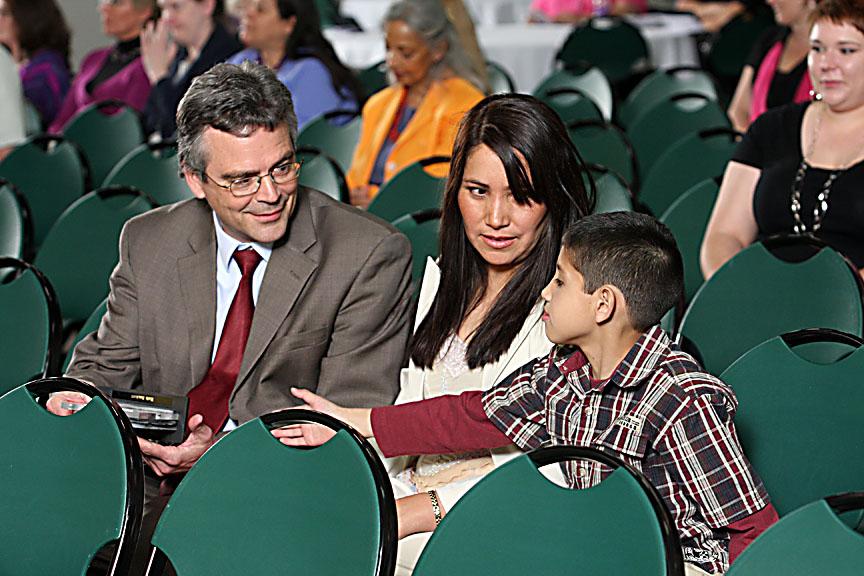 Rob Sackett, professor, History, winner of the Outstanding Teacher Award, shares his award with family members.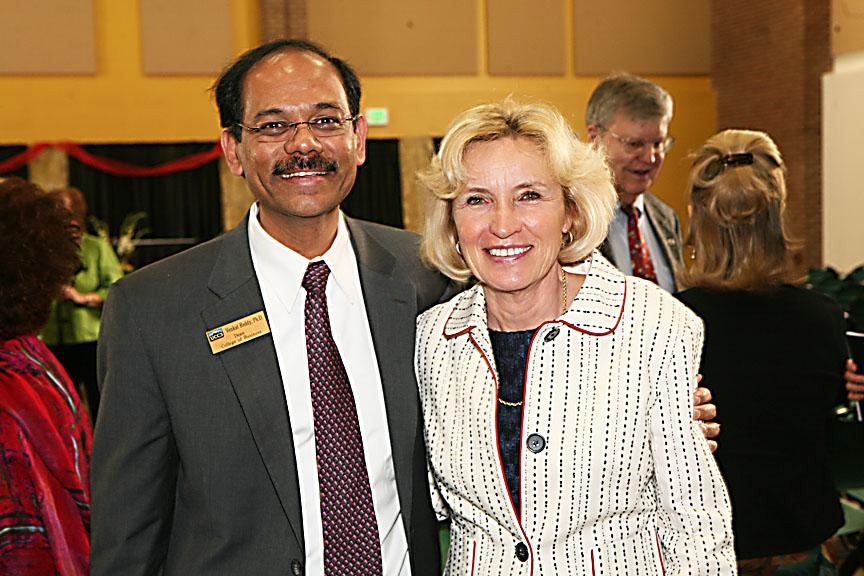 Venkat Reddy, dean, College of Business, congratulates Becky Medved who earned the Alumni and Friends Award.
Photos by Tom Kimmell