Dass to exhibit photographs at Fine Arts Center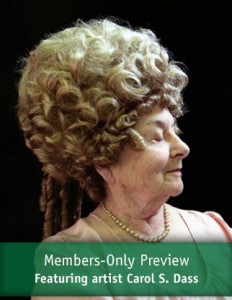 Carol Dass, instructor, Department of Visual and Performing Arts, will present "Mother: Photographs by Carol S. Dass" Feb. 23-May 19 at the Colorado Springs Fine Arts Center.
A member's only preview is scheduled for 5 p.m. to 7 p.m. Feb. 22 at The Fine Arts Center, 30 West Dale Street. All UCCS faculty, staff and students can attend the preview by presenting their campus identification.
For more about the exhibit, visit http://www.csfineartscenter.org/Exhibitions/dass.asp