UCCS will move forward with the construction of a 1,200-stall parking garage following the recent approval of the concept by the CU Board of Regents.
But this won't be just any parking garage. What is envisioned is a five-level garage with the top level serving as an athletic field.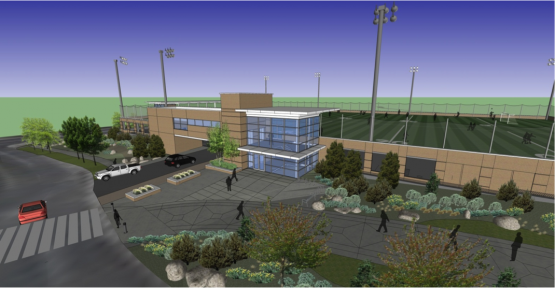 "I think most people understand the need for parking on campus," Susan Szpyrka, senior associate vice chancellor, Administration and Finance, said. "Less understood is the need for dedicated outside recreational play space. We should have 1 acre of recreation space for each 1,000 students. Right now, UCCS has none."
The regents approved a program plan at their Sept. 12 meeting in Boulder, agreeing to combine the need for more parking with recreation space as concepts for planning a new garage. Other planning elements are space for 1,200 vehicles and five levels, which makes the new garage 50 percent larger than the 2004 era five-story garage near Columbine Hall.
The proposed site for the garage is north of Austin Bluffs Parkway and west of Stanton Road on the western edge of the campus near the Campus Recreation Center and Alpine Village Housing. The $23 million project will be paid for through student fees and parking permit sales. State policy prohibits the use of general funds for parking.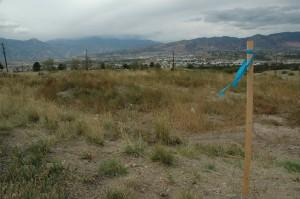 Using the top floor of the garage for recreation is not as far-fetched as it might initially seem. Szpyrka emphasized that artificial turf will be used and that nets will keep intramural soccer and flag football players (and balls) from falling. Such courts are relatively common in large cities where space is at a premium.
"This will be a unique parking facility, one that is built to standards for sustainability and that serves the needs for commuting faculty and staff as well as for students who live on campus and who want to have more recreational space."
While many details remain, Szpyrka hopes to have a new garage in place by early 2014, just in time for the expansion of the Campus Recreation Center and the loss of 94 parking spaces in an adjacent lot.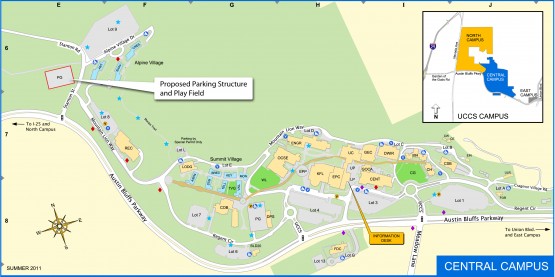 Related Communique stories:
– Video courtesy of Media Services