USA Wrestling will relocate its Women's Freestyle Education Program to Colorado Springs for the 2012-13 academic year and increasing the possibility of more elite athletes studying at UCCS.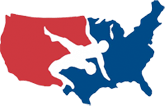 Since 2004, the program has been located at Northern Michigan University in Marquette, Mich., as part of the U.S. Olympic Education Center program there. The program has played an important role in the development of women's freestyle athletes to compete for theUnited States on the Olympic and World level.
Currently, the USOEC women's freestyle program includes 14 student-athletes, who are coached by USOEC Women's Head Coach Shannyn Gillespie.
A number of athletes from the current USOEC women's freestyle program will be selected to train as part of the U.S. Olympic Training Center Resident Athlete Program in Colorado Springs and continue their education at UCCS or Pikes Peak Community College.
Student-athletes not selected for the opportunity with the U.S. Olympic Training Center resident program will have other options, including staying at Northern Michigan, moving to Colorado Springs as a facility-use athlete and attending college or transferring to another college, including those which have women's varsity wrestling programs within the Women's Collegiate Wrestling Association. USA Wrestling will assist all current USOEC women wrestlers in pursuing their options.
"UCCS looks forward to working with USA Wrestling and seeing how we can meet the educational and training needs of their elite student-athletes," Brian Burnett, vice chancellor, Administration and Finance, said.
This decision is separate from any program decisions regarding the men's Greco-Roman program at Northern Michigan University.
The changes in the women's freestyle program have been developed through extensive input from USOEC administration, Coach Gillespie, USA Wrestling national staff and others.
With the move of the women's freestyle education program to Colorado Springs, as well as a commitment to strengthening the women's developmental program, USA Wrestling is in the process of developing a job description for a coach to handle that responsibility.
Opportunities for women wrestlers to receive an education and pursue elite wrestling have expanded considerable since the USOEC program was created in 2004. At the time, college wrestling options for women wrestlers were very few. Women's wrestling was a perfect fit with the USOEC alongside with other Olympic sports without college athletic opportunities such as weightlifting, boxing, Greco-Roman wrestling and speed skating.
Currently, there are as many as 20 college programs offering varsity women's wrestling teams, with more programs adding each year. In addition to competing at the annual WCWA National Championships, which is conducted in freestyle wrestling, these colleges are also very active in USA Wrestling age-group and Senior-level events and programs.
"We are proud that over the past eight years we have been able to help so many athletes to pursue their education and their Olympic dreams. We will continue to work to provide more funding at the developmental ages, to put us in the best position for Olympic success, while helping athletes with their educational pursuits," said USA Wrestling National Teams Director Mitch Hull.
USA Wrestling will continue its commitment to age-group women's wrestling development, working to best allocate its resources to develop an athlete pipeline that excels on the age-group levels and develops future Olympic and World champions.
–-Gary Abbott, USA Wrestling
See the WLUC (Marquette, Mich.) evening newscast about the move