UCCS student sculptures at UVC
Two UCCS alumnae left their mark on Colorado Springs when sculptures completed while they were students were selected for display at the University Village Colorado shopping center on North Nevada.
Visual arts majors Deb Zelenak, of Wyoming, and Lisa Cross, Colorado Springs, were the first UCCS student artists selected to receive funding from University Village Colorado for public art. Now an annual project, more student-created art will find its away along North Nevada, according to Matt Barton, assistant professor, Visual and Performing Arts Department.
"This program is a unique professional opportunity for our students as it provides an essential stepping stone between their university studies and their post-graduation careers," Barton said. "In many public art calls for submissions, artists are asked to submit examples of previous public projects. This is the classic catch 22 where you need experience to get experience and it can be difficult to get one's foot in the door. This award allows for a real, permanent, public piece in our students' portfolios as they initiate their careers."
"Molded Earth" by Lisa Cross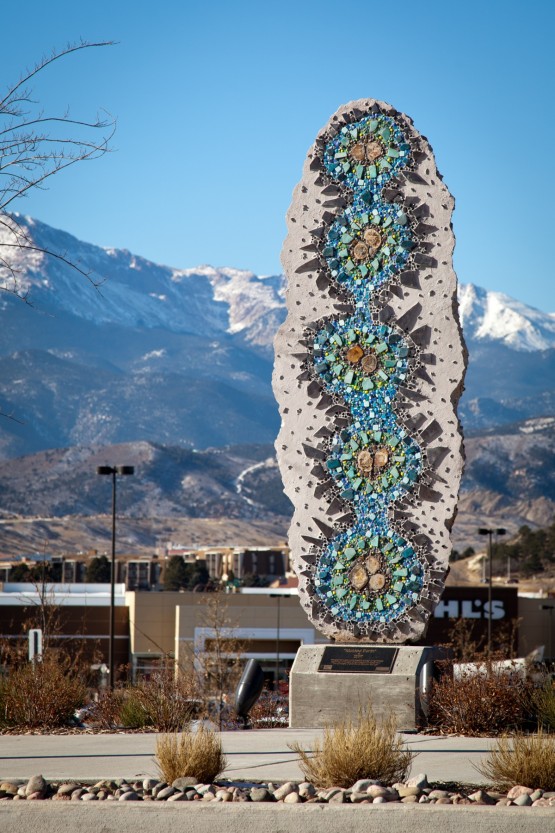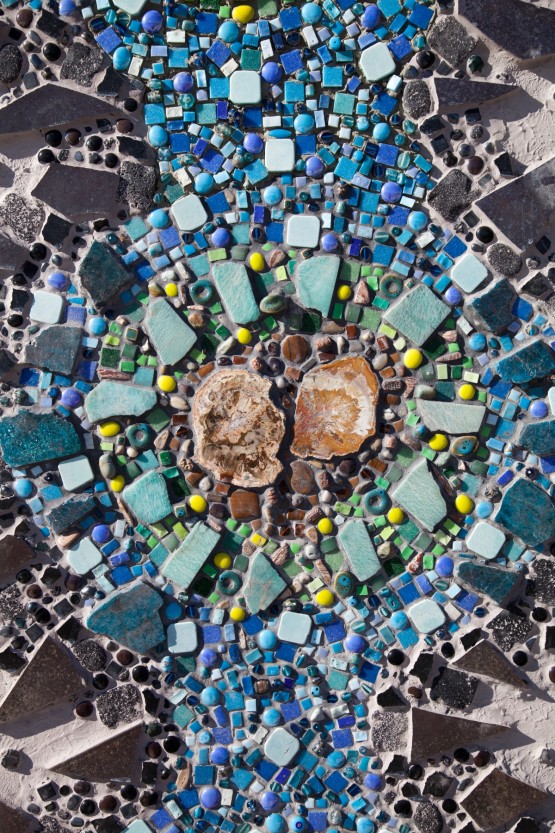 "Evolution" by Deb Zelenak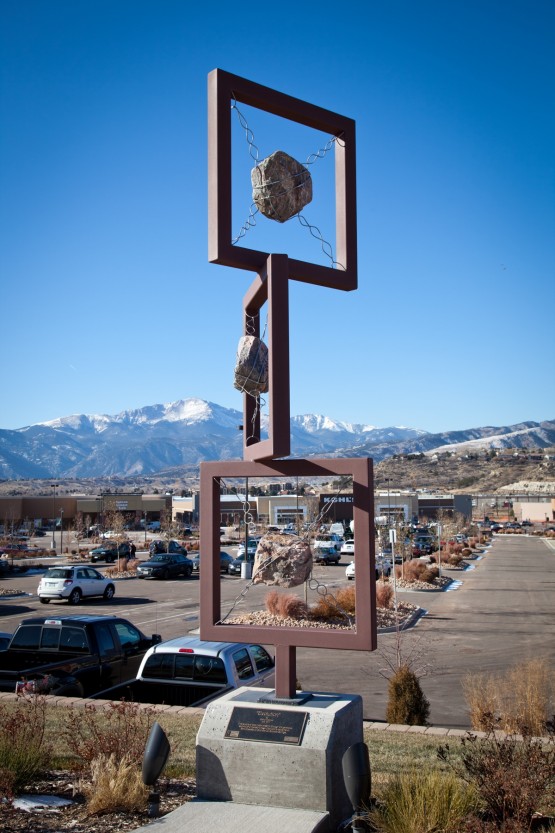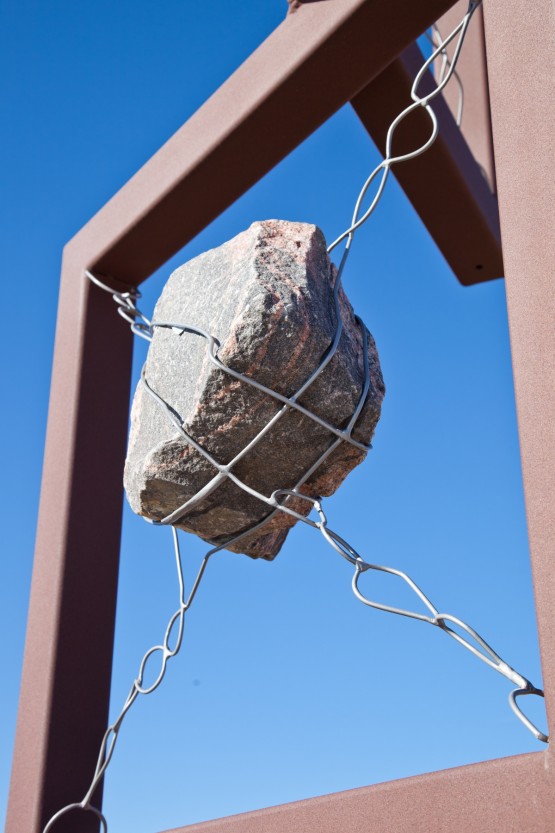 — Photos by Jeff Foster, University Advancement