"Super bugs vs super drugs: the ongoing arms race between bacteria and humans," is the first Café Scientifique lecture of the semester, scheduled from 6:30-8 p.m., Feb. 21 at Clyde's in the University Center.
The threat of disease-carrying bacteria that resist modern antibiotics will be explored.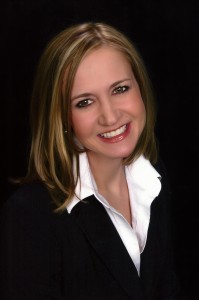 Connie Savor Price, assistant professor of medicine, CU School of Medicine, is the scheduled speaker. As medical director of Infection Control and Prevention as well as chief of the Division of Infectious Diseases at Denver Health Medical Center, she has a long-standing interest in drug-resistant bacteria.
As a hospital-based infectious disease doctor, Price saw hospital-acquired infections spread via bacteria. Hospitals have many people being treated with antibiotics and many people with weakened immune systems, creating opportunities for bacterial growth. In this environment, she observed the progress of hospital-acquired drug-resistant organisms.
One of the most common causes of wound infections is staphylococcus aureus, which most people just call staph infection. Many strains found in hospitals are now resistant to the antibiotic methicillin and different versions of it such as floxacillin. The bacteria strains have become referred to as MRSA which is short for methicillin resistant staphylococcus aureus. MRSA is not resistant to all antibiotics but this limits the range of a physician's choices, creating more difficulty in treating patients.
MRSA can produce toxic shock syndrome, and hundreds of thousands of people are hospitalized with MRSA annually in the U.S.
Another type of MRSA infection has occurred among healthy people in the wider community. This community-associated MRSA, called CA-MRSA, is spread by skin-to-skin contact. At-risk populations include groups such as high school wrestlers, childcare workers and people who live in crowded conditions. There is evidence that these strains are more virulent than those found in hospitals, but this is a controversial subject. CA-MRSA makes the same toxins as the hospital strains but greater amounts of toxin per bacterium. Some researchers are concerned that this more serious disease is the product of strains coming from antibiotic treated animals, possibly through the over-use of antibiotics.
With the rise of drug-resistant bacteria and spread of infections that might defy all available treatments, the public health implications are uncertain, and the findings have been widely misunderstood. Price will share her expertise in the matter through this latest Café Scientifique discussion.
An informal gathering of scholars and science aficionados who are passionate about debate and friendly discussion with their peers, Café Scientifique endeavors to present the foremost experts in cutting edge science and technology. Lectures are free and open to the public. Attendees buy their own food and drinks. Anticipating the popularity of the event, organizer Tom Huber, professor, Department of Geography and Environmental Studies, recommends arriving early.
The UCCS Department of Public Safety is providing free parking for the event from 5:30-9 p.m. in any regular parking space in parking lots 3 and 4 located south of Centennial Hall and the University Center. All restrictions, including handicapped parking, loading zones, and fire lanes apply.
For more information about Café Scientifique contact Huber, thuber@uccs.edu or David Anderson, associate professor, Department of Chemistry and Biochemistry, danderso@uccs.edu.
Funding for Café Scientifique at UCCS is provided by UCCS Auxiliary Services.