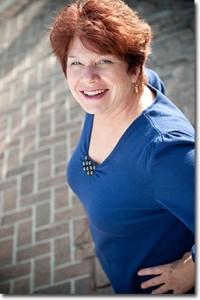 A UCCS professor needs women more than 21 years old to participate in a research study involving high blood pressure.
Kikikipa Kretzer, assistant professor, Beth-El College of Nursing and Health Sciences, seeks adult women who are pre-hypertensive or hypertensive to participate in a non-invasive study that has no known side-effects or risks. Participants may participate in person or on-line.
All information will be kept confidential. Requirements include willingness to monitor blood pressure and stress levels at convenient times and places. Participants will receive free blood pressure monitoring equipment as well as a class on the Hawaiian process of Ho'oponopono to reduce stress and high blood pressure, the most common cardiovascular disease. No other compensation will be provided.
High blood pressure can threaten healthy arteries and lead to life-threatening conditions such as heart disease and stroke. Hypertension is the leading cause of stroke and a leading cause of heart attack. In the United States, about 82 million people have high blood pressure and many are unaware of the condition. Individuals can reduce risk of heart disease, stroke and kidney disease by maintaining normal blood pressure.
Ideal adult blood pressure is 115/75 or lower. People with pre-hypertension or blood pressures slightly higher than 120/80 are at high risk for developing hypertension. Pre-hypertension affects an estimated 50 million Americans. People with blood pressure readings of 140/90 or higher, taken on at least two occasions, may have hypertension.
For more information or to participate in the study, contact Kretzer, principal investigator, kkretzer@uccs.edu or 255-4095 or visit http://www.uccs.edu/hooponopono/