Five members of the University of Colorado community – leaders among faculty, staff and students at four campuses – have been named recipients of the 2012 Thomas Jefferson Award, among the highest honors given at CU.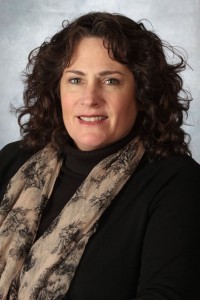 Award winners are those who embody and advance the ideals of Jefferson, the third U.S. president and a Founding Father whose influence shaped American arts, sciences, education and public affairs.
The honorees from UCCS are:
Andrea O'Reilly Herrera, director, Women and Ethnic Studies Program. A poet and author, she is regarded as a leading scholar of the Cuban diaspora, and her work bridges art, literature, literary criticism, creative writing and history. She partners with local libraries and schools in developing writing and art programs.
Thomas Huber, professor, Department of Geography and Environmental Studies, has worked on such projects as habitat mapping of the Prebles meadow jumping mouse in El Paso County, vegetation mapping of large portions of Colorado for the Division of Wildlife, and mapping and analyzing elk habitat in the Pikes Peak region.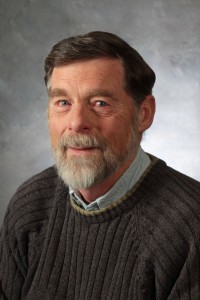 The other honorees are:
Philip Zeitler, a professor of pediatrics and clinical sciences, University of Colorado Denver | Anschutz Medical Campus. He is an internationally known expert in the field of pediatric endocrinology. His rigorous focus on top-quality research has contributed greatly to the world's understanding of pediatric type 2 diabetes and pediatric obesity.
Linda Theus Lee, program assistant and event coordinator, CU Denver Business School. She is a versatile professional, artist, counselor, teacher and entrepreneur. Her volunteerism includes developing and implementing a reading program at the Ford Warren Library, and mentoring girls at the Gilliam Youth Services Center and the Jefferson County Correction Facility.
Angie White is a doctoral degree candidate in the Department of Communication at CU-Boulder. She studies issues of community building, experiential education and poverty. Her research explores how communication strategies may be used to help people in poverty empower themselves and move toward self-sufficiency.
The Jefferson Award recognizes CU faculty, staff and students who demonstrate excellence in the performance of regular academic responsibilities while contributing outstanding service to the broader community. Honorees have demonstrated a strong commitment to the advancement of higher education, a deeply seated sense of individual civic responsibility and a profound commitment to the welfare and rights of the individual.
"The winners of the Thomas Jefferson Award show how the CU community adds value not only to our institution, but throughout the state – and across the country and world," said CU President Bruce D. Benson. "By teaching, doing research and providing service, our people have a profound effect on improving quality of life for countless others."
A committee of CU faculty, staff and students selects winners. Recipients receive an engraved plaque and a $2,000 honorarium, and are recognized by the CU Board of Regents.
The Thomas Jefferson Award was established at the University of Virginia in 1951 by the Robert Earll McConnell Foundation to honor teaching faculty who exemplified the humanistic ideals associated with Jefferson. By 1962, six other institutions had established a Jefferson Award, including CU. In 1980, the university added a student category; in 1988, the staff category was approved. Funding for the awards is derived from earnings on an endowment provided by the McConnell Foundation and from a bequest by Harrison Blair, a CU alumnus.
— Jay Dedrick, University Relations