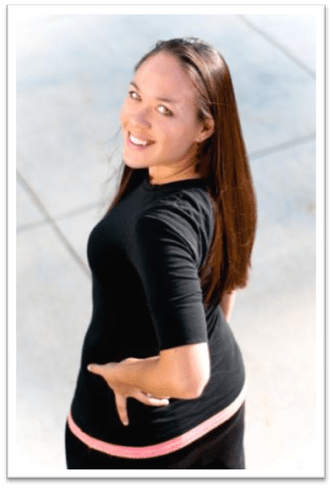 The Denver Metro Chamber Leadership Foundation in partnership with the Boettcher Foundation named UCCS senior Jacqueline Bell as the Colorado Leadership Alliance Student Leader of the Year.
Beginning in 2009, the CLA and the Boettcher Foundation teamed to select a student leader of the year from one of the 11 campuses and universities participating in the Colorado Leadership Alliance.
"This award is intended as a tribute to students' excellence in academics and intellectual curiosity, extraordinary support of their campus leadership programs, exceptional service to their schools and broader community, and outstanding character and personal resilience," said Maureen McDonald, executive director of the DMCLF.
"Jacqueline truly exemplifies the quality of leadership that the Boettcher Foundation and the Denver Metro Chamber Leadership Foundation want to recognize," said Tim Schultz, executive director of the Boettcher Foundation.
Bell, 26, a senior majoring in psychology, was selected for the award for her dedication to improving the Chancellor's Leadership Class at UCCS and for her leadership through example.
"Her energy is endless and contagious," Amy Hill, director, Chancellor's Leadership Class, said. "She is outwardly appreciative of the opportunities she has been given and invites those around her to join her in giving back."
Bell spearheaded efforts at UCCS to revamp the CLC recruitment process by personally recruiting students from Pikes Peak Community College to make the program more diverse in its selection of non-traditional students.
A single mother of four-year-old twins, Bell attends school full-time in addition to volunteering at the TESSA center in Colorado Springs to help children affected by abuse. Her own children often accompany her during her volunteer work and have adopted her spirit of giving.
"Her personality draws others to her and makes them want to be part of what she is doing," said Alpha Gunn, a counselor at TESSA. "The combination of her ability to set clearly stated expectations, to inspire trust in others and to share her contagious optimism makes Jacqueline an effective leader in any situation."
Bell plans to graduate in May. She hopes to become a licensed professional counselor and specialize in preventing teen dating violence.
"The Chancellor's Leadership Class has allowed me to find what others have known all along, my potential. In doing so, a foundation has been set for my children and changed my family story. CLC invested in all three of us," Bell said.
CLC is a highly selective leadership development program at UCCS designed to amplify the potential of CLC Scholars through opportunities for personal growth, leadership development, and community involvement.  Generous community leaders and organizations donate time, talent, and resources to support the program.  For more information, visit www.uccs.edu/clc.
Bell will receive her award April 6 during the Colorado Leadership Alliance Luncheon at the Hyatt Convention Center. Also that day, the CLA and 9News will present the 9News Leader of the Year award to Eric Duran, vice president of DA Davidson and Company, known in the business community for assisting municipalities and other governments to creatively finance large projects and budgets.
The Denver Metro Chamber Leadership Foundation hosts this event each year for more than 700 business and community leaders from across the state to recognize the outstanding collegiate leaders of the Colorado Leadership Alliance in addition to raising funds for program support.
For more information about the CLA luncheon,visit www.denverleadership.org
The Colorado Leadership Alliance is an affiliate of the Denver Metro Chamber Leadership Foundation's family of leadership programs. CLA provides development and programmatic support for its member programs in place on 11 campuses across Colorado.
An affiliate organization of the Denver Metro Chamber of Commerce the Denver Metro Chamber Leadership Foundation provides content, context and access to inspire leaders to engage in issues critical to the region's success. The DMCLF encourages community and civic trusteeship through a continuum of leadership programs including Leadership Denver, Access Denver, the Leadership Exchange, Impact Denver, Legacy Denver, the Leadership Alumni Network and the Colorado Leadership Alliance.  For more information, visit www.denverleadership.org.
The Boettcher Foundation is a privately endowed grant-making organization dedicated to assisting, encouraging and promoting the residents of the State of Colorado. Founded by Charles and Claude Boettcher and incorporated in 1937 under the laws of the State of Colorado, the Boettcher Foundation is a corporation for charitable and benevolent purposes and not for financial profit. Dedicated to investing in tomorrow's leaders through the Boettcher Scholarship Program, the Boettcher Teacher's Program and the Boettcher Cultural Leadership Program, the Foundation further supports the residents of Colorado by providing capital grants to nonprofits across the state. To learn more about the Boettcher Foundation, visit www.boettcherfoundation.org.
–Amanda Arthur, Denver Metro Chamber of Commerce