Gould selected for writing fellowship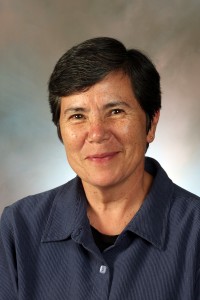 Janice Gould, assistant professor, Women's and Ethnic Studies, was recently selected as the 2012 Writer-in-Residence for the School for Advanced Research, a Santa Fe, N.M. center for the study of the archaeology and ethnology of the American Southwest.
While completing the fellowship, Gould will work on a set of gacelas, poetry formed by couplets and repeating rhyme and often around the themes of love and intoxication. She also plans to set her work to musical and photographic accompaniment.
For more information about the School for Advanced Research, visit http://sarweb.org/?about