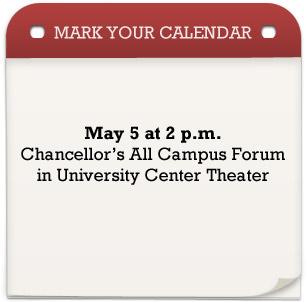 An all-campus forum reviewing accomplishments of the academic year and previewing the 2012 budget is scheduled for 2 p.m. May 5 in the University Center Theater.
Chancellor Pam Shockley-Zalabak will review highlights of the past several months and provide an update on actions of the Colorado General Assembly and the CU Board of Regents that affect the fiscal year 2012 budget.
All faculty and staff members are encouraged to attend.