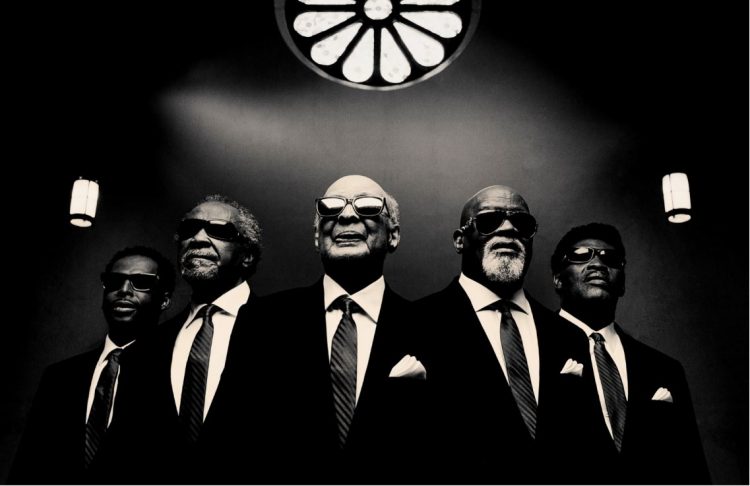 As part of the UCCS Artist Series holiday lineup, The Blind Boys of Alabama Christmas Show brings songs from the "Talkin' Christmas!" album, the band's previous Grammy-winning Christmas recording, "Go Tell It on the Mountain," and other Gospel classics. Buy tickets online through the UCCS Presents Box Office.
Any 70-year-old music ensemble is a rarity deserving no small amount of praise. Few would have expected The Blind Boys of Alabama to still be going strong—stronger than ever, even—so many years after they first joined voices, but they've proved as productive and as musically ambitious in recent years as they did in the beginning. In the seven decades since the Blind Boys of Alabama first began singing together, they music has not only endured, but thrived, helping both to define the sound of the American south and to push it forward through the 20th century and well on into the 21st.
Praised by NPR as "pioneers," the group has transcended barriers of race and genre to become one of the most acclaimed and celebrated groups in modern music. They've performed at The White House and for three different presidents. The band's story is, in many ways, America's story, and that story is at the heart of their emotional new album, "Almost Home."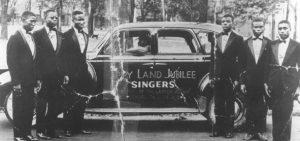 Hailed as "gospel titans" by Rolling Stone, the Blind Boys first rose to fame in the segregated south with their thrilling vocal harmonies and roof-raising live show. They released their debut single, "I Can See Everybody's Mother But Mine," on the iconic Veejay label in 1948, launching a 70-year recording career that would see them rack up five Grammy Awards (plus one for Lifetime Achievement), enter the Gospel Music Hall of Fame, collaborate with everyone from Mavis Staples and Stevie Wonder to Prince and Lou Reed, and perform on the world's most prestigious stages.
It would be difficult to overstate the Blind Boys' influence on their contemporaries and the generations that came after. The New York Times said that they "came to epitomize what is known as jubilee singing, a livelier breed of gospel music," adding that "they made it zestier still by adding jazz and blues idioms and turning up the volume, creating a sound…like the rock 'n' roll that grew out of it." TIME Magazine raved that "they're always hunting for—and finding—the perfect note or harmony that lifts an old tune into the sublime," while The Washington Post praised their "soul-stirring harmonies" and "range of cross-genre collaborations," and The New Yorker simply called them "legendary."
"When the Blind Boys started out, we weren't even thinking about all these accolades and all that stuff," founding member Jimmy Carter told NPR. "We just wanted to get out and sing gospel and tell the world about gospel music."