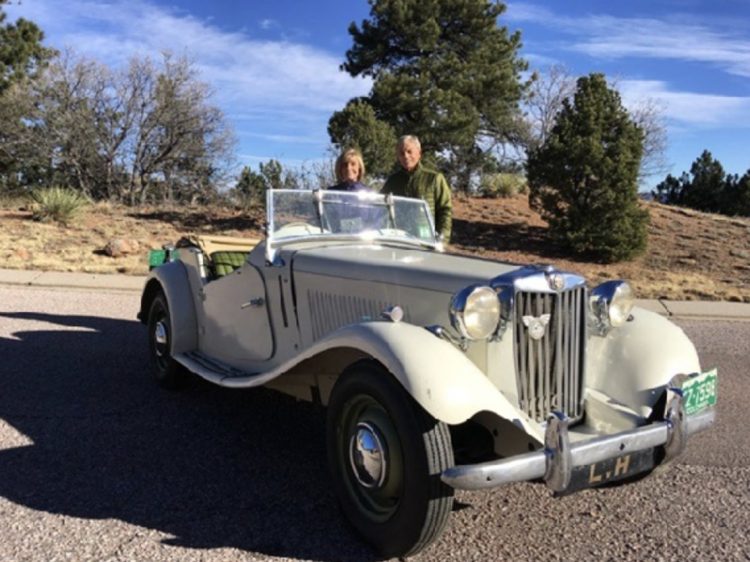 The Heller Center for Arts & Humanities at UCCS will display Larry Heller's classic 1950 MG in a free public event from 6-9 p.m. Nov. 9. The opening reception will feature a formal talk at 7 p.m., and the car will remain on display until Dec. 1.
Larry's wife, Dorothy, sold the car after his passing to Bill Ruskin, a respected family friend in 1985. Ruskin owned the car for 27 years and later donated the car to UCCS.
"We believe the time has come for the historic automobile to return home to the Heller Center," Ruskin said. "The car is basically in the same condition as the day Dorothy sold it to us, with the original contents in the glove compartment. Our intent with this donation of the MG is it remain in perpetuity a treasured part of the Heller Center at UCCS."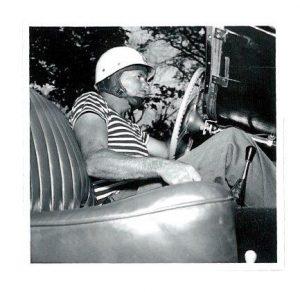 After the donation to UCCS in December 2017, the car remained in a secured storage. Visitors can view the car throughout November and early December on select dates on the property.
"We are thrilled to have the car back at the center," said Rhonda Goodman-Gaghan, curator, Heller Center. "Car racing was a big part of the Hellers' life and now others get a chance to view the car and trophies the pair won."
Larry and Dorothy Heller built their home in the 1930s and after Larry passed away in 1983, Dorothy donated the home and surrounding 36 acres to UCCS for use in art and humanities education. After restoration and updates, the Heller Center opened in 2010.
To reach the Heller Center, visitors should enter from North Nevada Ave., across from Trader Joe's, turning east onto North Campus Heights Road. For more information about the Heller Center, please visit https://www.uccs.edu/heller/map_directions or email Valerie Quarles at vquarles@uccs.edu.
Additional MG viewing dates and times include:
Nov. 10 and 11: Noon to 4 p.m.
Nov. 16: 1 p.m. to 6 p.m.
Nov. 17 and 18: Noon to 4 p.m.
Nov. 30: 1 p.m. to 6 p.m.
Dec. 1: 11 a.m. to 4 p.m. during the Heller Holiday Open House 
About the Hellers
Larry Heller (1905-1983), is known for his idealized Western paintings. He also created several bronze sculptures located on the property. He and his wife, Dorothy, built their home in the 1930s using a Pueblo Revival style in an effort to complement surrounding rock formations. Dorothy Heller (1905-1999) was one of the first female members of the Colorado Springs Police Department. She donated the home and surrounding land to UCCS in 1996 for use in arts and humanities education. Today, the Heller Center is a significant part of the UCCS campus and hosts classes and exhibitions.
–by Tiyana Hardney Vela, UCCS Development