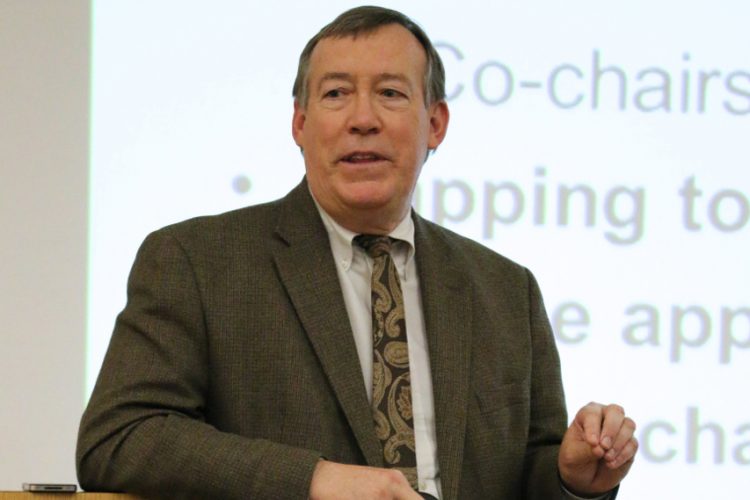 David Moon, professor, School of Public Affairs, and a 25-year veteran of UCCS will serve as the faculty director of the Compass Curriculum general education program starting in the 2018-19 academic year.
"I'm honored to be selected for this role to work with all of the faculty across the university," Moon said. "David Weiss created a great foundation and a great culture of collaboration across campus to address the general education needs of today's student. I look forward to what the future holds."
Moon has served as department chair, interim provost, senior associate vice chancellor of undergraduate education and academic planning, and special assistant to the Provost in his UCCS career. His research in political science has focused on voting and elections, public opinion, representation and social capital.
"Dr. Moon brings a wide range of experience with general education to this position," said Susan Taylor, associate vice chancellor for undergraduate education and academic planning, Academic Affairs. "He will bring valuable insight as we continue to develop the Compass Curriculum program."
Moon replaces Weiss, associate professor, Department of Chemistry and Biochemistry. He served as the original director for Compass Curriculum since the initial year of 2014.
The Compass Curriculum general education program provides students with the tools for professional and personal success after graduation. The skills of critical thinking, oral and written communication, ethics, innovation, problem-solving, understanding inclusiveness and sustainability were developed based on employer feedback and research.