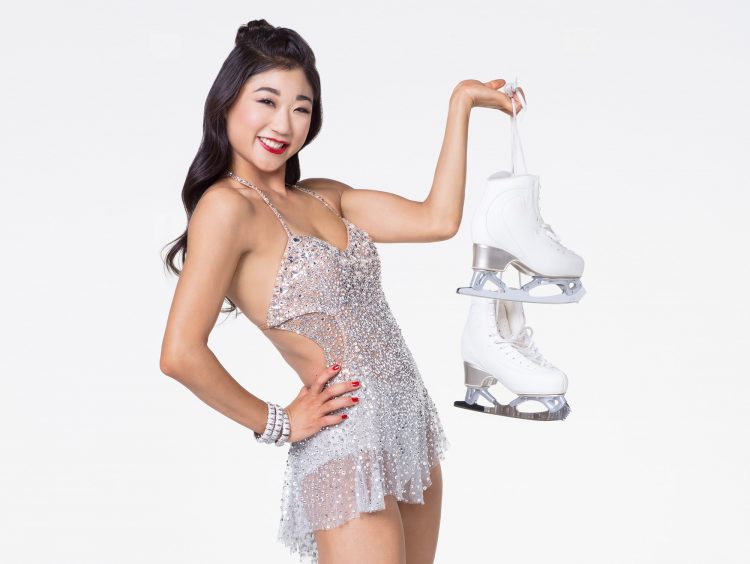 UCCS Olympian Mirai Nagasu will compete for the Mirrorball trophy with teammate Alan Bertsen when the four-week all-athlete edition of "Dancing with the Stars" premieres April 30 on ABC. The two-hour episode airs at 7 p.m. MDT.
Nagasu was the first American woman to land a triple axel at the Olympic Games during the team event Feb. 11, 2018. Her season-best score of 137.53 points during the free skate portion helped secure a bronze medal for the United States. She finished No. 10 in the ladies single event.
Nagasu will compete against Tonya Harding, who is the only other American woman to successfully execute the triple axel in international competition. She will also compete against Adam Rippon, a teammate from the American team in PyeongChang. Seven other athletes will compete in the four-week event.
Nagasu's dancing partner, Alan Bersten, is making his second appearance as a professional on the series. He won national youth and under-21 championships and has appeared in the television shows "So You Think You Can Dance" and "Glee," and has toured with "Burn the Floor" and "Dancing with the Stars: Live!"
Nagasu, a native of Arcadia, California, is an international business student at UCCS. Her appearance at the 2018 Olympics came after a runner-up performance at the 2018 U.S. National Championships and a fourth-place finish at the 2010 Olympics in Vancouver, British Columbia.
Ten athletes will be paired with professional dancers to learn new dance styles and choreography for the chance to win the Mirrorball trophy. Judges Len Goodman, Carrie Ann Inaba and Bruno Tonioli will join viewer votes as dancers are eliminated during the competition.