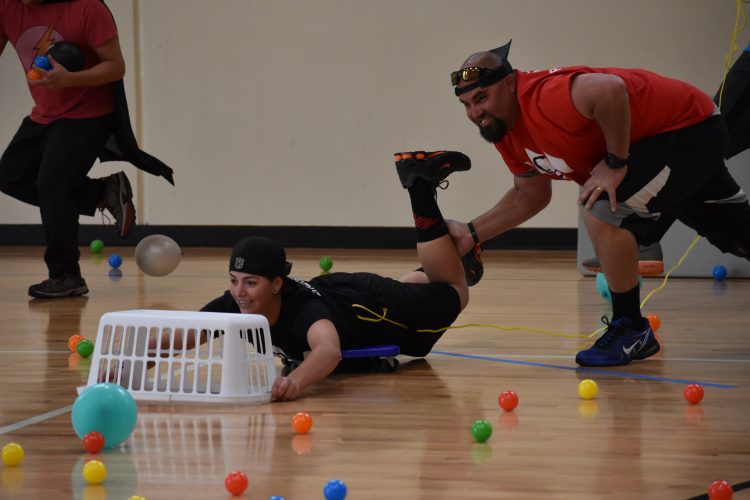 It's that time of year where faculty and staff are invited to show off their department's pride with some friendly competition during the annual faculty and staff games 12-2 p.m. April 20 at Gallogly Recreation and Wellness Center.
Teams of four will participate in physically active and mentally challenging games, and no athletic ability is required to participate.
Awards will be given for overall champions, second and third place, and the best team costume – which must be worn during all games.
"This is a great way to build camaraderie across campus, and it's fun to see everyone's goofy dress up themes," Skyler Cook, program coordinator, Gallogly Recreation and Wellness Center said.
The games will end with light refreshments during the closing social from 2-3 p.m.
Registration closes April 18. Contact Cook with questions.