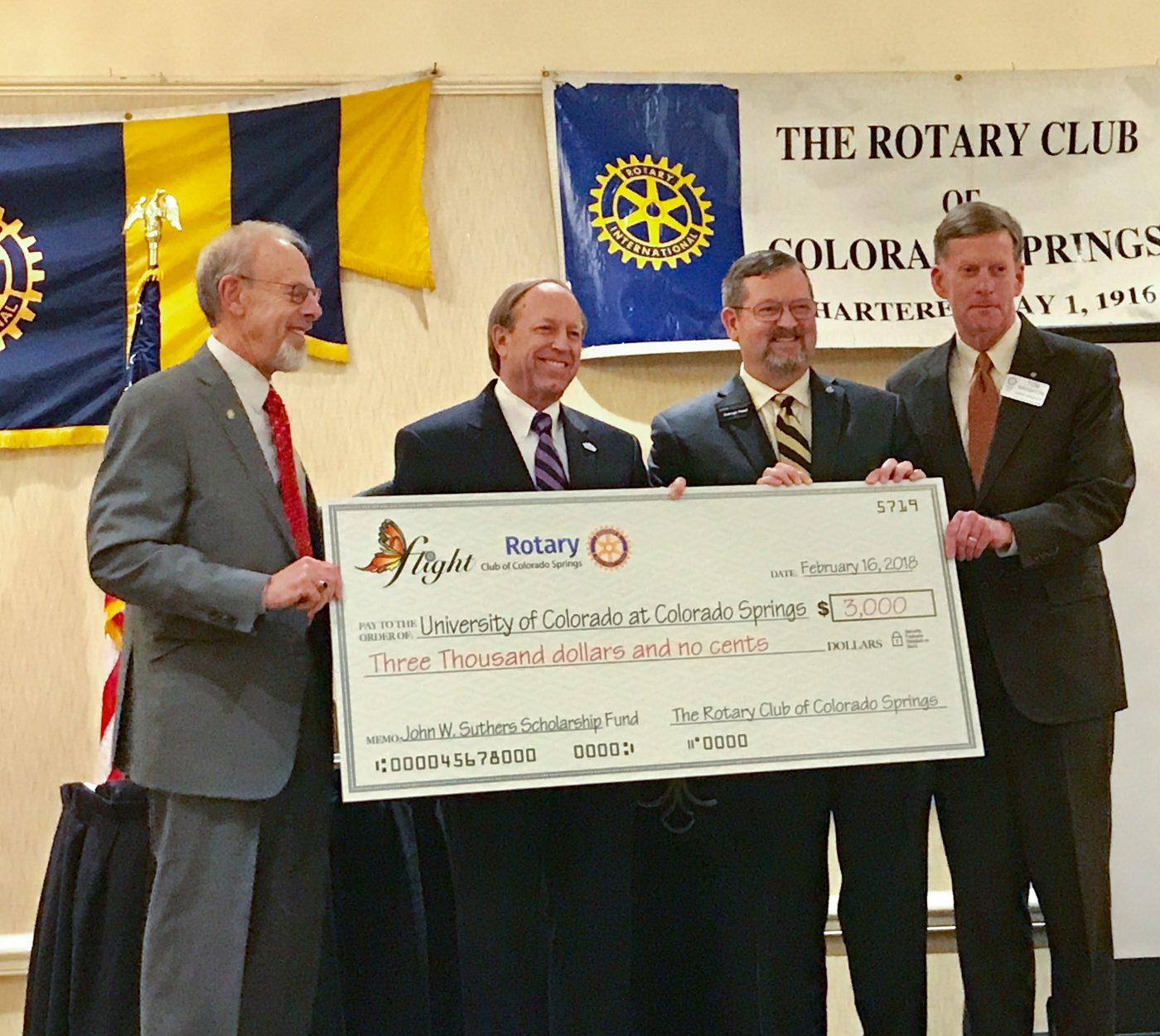 After Mayor John Suthers finished his presentation to the Rotary Club of Colorado Springs Feb. 16, the organization surprised the mayor with a $3,000 contribution to the scholarship fund that carries his name at UCCS. The scholarships helps junior and senior undergraduate students who seek careers in public service.
"Mayor Suthers is an exceptional example of a dedicated public servant and he has been instrumental in endowing this scholarship that is now the largest for the School of Public Affairs," said George Reed, dean.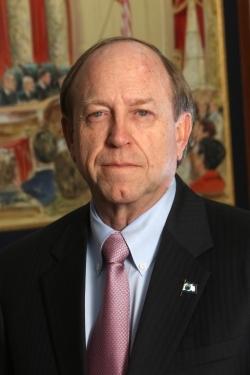 In a video that was shown at the presentation, UCCS graduate student Anjelika Hammack expressed appreciation for the scholarship that helped her finish her undergraduate degree. "Being chosen by the School of Public Affairs to receive the John Suthers scholarship award was empowering because it felt like not only was the university invested in my success, but so was the city itself."
Mayor Suthers is the 41st mayor of Colorado Springs and previously served as attorney general of Colorado, United States attorney for Colorado, executive director of the Colorado Department of Corrections and district attorney of the Fourth Judicial District. His wife Janet is also a lifelong resident of Colorado Springs and earned a master's in business administration from UCCS.
Individuals interested in adding to the Rotary Club's donation to the John Suthers Scholarship Endowment Fund can make their gifts online.