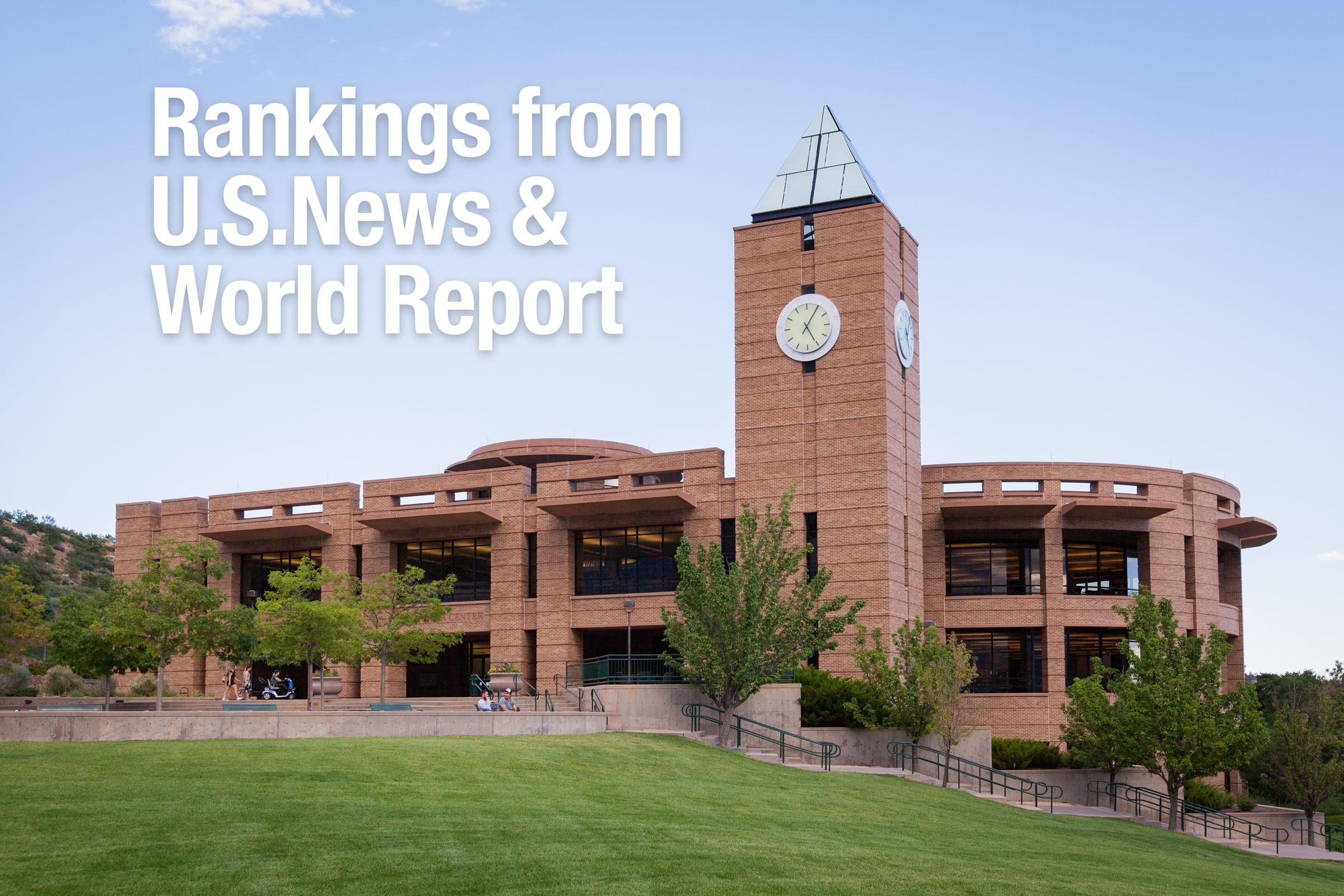 Five UCCS graduate programs and the overall undergraduate program earned national recognition for online education in the 2018 U.S. News & World Report rankings released Jan. 9.
Programs in criminal justice, business administration and nursing ranked in the top 50 among public institutions in the nation, led by a No. 25 ranking from the criminal justice program. The UCCS online undergraduate program ranked in the top half among public institutions nationally with six fully online degrees.
"We appreciate U.S .News' recognition of the work by faculty and staff to create high-quality online programs that meet the needs of students who may be located around the corner or across the globe," Tom Christensen, provost, said. "Online education allows us to meet students where they are."
The rankings include information on student engagement, faculty credentials, student services, peer reputation and admission selectively. The publication releases its consumer guides for best overall colleges, best graduate programs and best online programs.
A complete breakdown of the rankings:
Criminal justice graduate program

No. 25 nationally among public institutions
No. 34 nationally among all institutions

Master's in business administration

No. 43 nationally among public institutions
No. 54 nationally among all institutions

Nursing graduate program

No. 47 nationally among public institutions
No. 66 nationally among all institutions

Engineering graduate program

No. 51 nationally among public institutions
No. 69 nationally among all institutions

Education graduate program

No. 68 nationally among public institutions
No. 88 nationally among all institutions

Undergraduate program

No. 87 nationally among public institutions
No. 192 nationally among all institutions