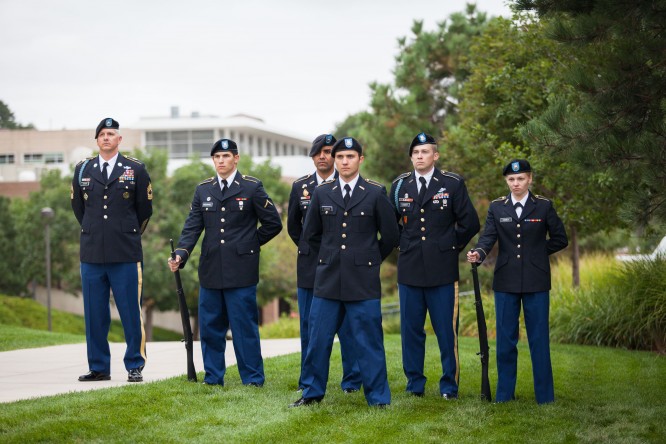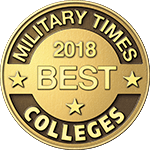 UCCS earned recognition for supporting its military students with a top 100 rank among four year schools in the 2018 Military Times Best Colleges list. It's the fourth consecutive top 100 ranking.
The publication ranked UCCS fourth among Colorado schools and No. 95 nationally. The ranking methodology included scoring across five categories based on survey results and federal reporting data. UCCS earned four out of four stars for reducing out-of-pocket tuition costs for G.I. Bill users and 3.5 stars out of four in extracurricular offerings.
"This award is a reflection of UCCS' commitment to supporting service members and their families," said Phillip Morris, director, Office of Veteran and Military Student Affairs. "As a campus, we are honored to have the opportunity to provide both educational and personal assistance to our valued military-affiliated students."
UCCS enrolls more than 2,100 military veterans, active military and family members. The McCord-Herbst Student Veterans Center opened in September 2016, and provides a central location for student and professional staff members, student benefits processing and a student lounge.
Military Times, published by Sightline Media Group since 1940, is an independent publication for service members and families. The Best Colleges list was published in the Nov. 20, print edition, and featured 218 institutions among four-year, two-year, online and technical schools. For more information, visit http://militarytimes.com.
The announcement came after UCCS earned gold-level military status in the 2018 Military Friendly list from Victory Media in November 2017. UCCS was one of 16 large public schools across nearly 750 schools to earn gold status.