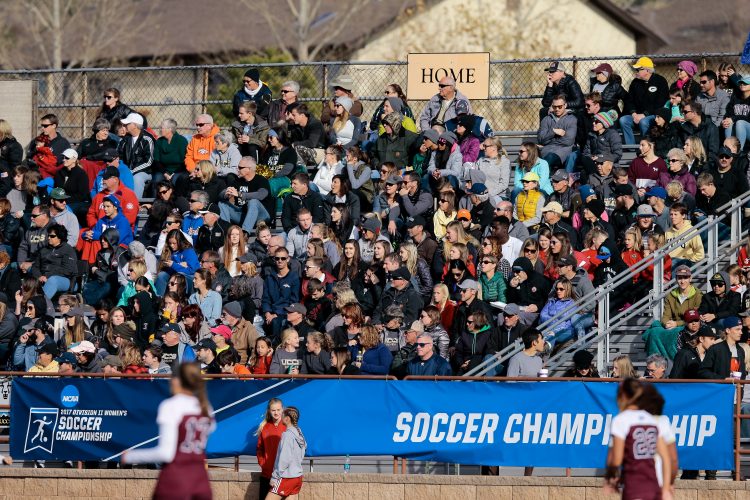 Three Mountain Lion teams will represent UCCS at NCAA Division II fall championship events Nov. 17-18.
Women's soccer begins the third round of the national tournament at 5 p.m. Nov. 17 against Colorado School of Mines in La Jolla, California. The Mountain Lions won the first two games against Mines earlier this season.
The winner of the UCCS and Mines game will face the winner of the University of California, San Diego, and Western Washington University game scheduled for 3 p.m. Nov. 19. All games take place at Triton Stadium on the UC-San Diego campus.
Women's cross country will compete at the national championships Nov. 18 in Evansville, Indiana. The Mountain Lions qualified as an at-large team after a fourth-place finish in the South Central Region championships Nov. 4. UCCS will run at the national level for the fifth time in the last six seasons. The six-kilometer race begins at 7:30 a.m. at the Angel Mounds State Historic Site.
Men's cross country will be represented by David Kimaiyo, who qualified as an individual after placing 15th at the regional championships. He will be one of 27 individuals who will run with the 32 teams at the national meet. Kimaiyo earned all-region and all-conference honors this season and won the Trevecca Nazarene Showcase Sept. 23. He runs in the 10-kilometer race at 8:30 a.m.
Related Post
UCCS to host NCAA Women's Soccer Tournament