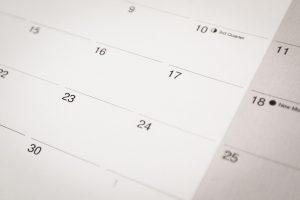 UCCS will close Nov. 23 and 24 in celebration of the Thanksgiving holiday, university leaders recently announced.
The extra day of administrative leave is the result of action by Gov. John Hickenlooper to recognize the hard work and dedication of state employees. Chancellor Venkat Reddy shared the governor's decision in a Nov. 10 campus email and added an additional holiday, Dec. 28.
All faculty and staff who previously scheduled either Nov. 24 or Dec. 28 as vacation should change requests to administrative leave, according to Anja Wynne, executive director, Human Resources. Employees with questions should contact the department, 255-3372.
"Thank you for your unwavering commitment to our campus," Reddy wrote.  "Please enjoy this well-deserved additional day off over the holiday season."