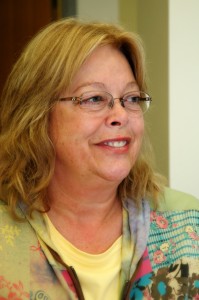 A more than 30 year veteran of the UCCS Office of Financial Aid and Student Employment will return as interim director during a national search.
Lee Noble was named interim director, Office of Financial Aid and Student Employment, effective Jan. 21. She replaces Robert Bode who, citing family issues, returned to Minneapolis for a position at the University of Minnesota. Bode joined UCCS in Jan. 2010, replacing Noble, and previously directed the financial aid office for Metropolitan State University, St. Paul, Minn.
Noble retired from UCCS in 2009 after serving as director of financial aid for 25 years. She previously served as associate director for a total of 31 years as a UCCS staff member.
"I am pleased Lee was available to return to the campus and to assist while we conduct a search for a permanent director," Homer Wesley, vice chancellor, Student Success and Enrollment Management, said. "I am appreciative of Robert's service and support his decision to do what is best for his family."
Advertisements for the position have been placed and Wesley hopes to bring candidates to campus for interviews in mid-February.
For more information about the search or to nominate candidates, contact John –Thomas Martinez, executive assistant, Office of the Vice Chancellor for Student Success and Enrollment Management, 255-3582 or John-Thomas.Martinez@uccs.edu.