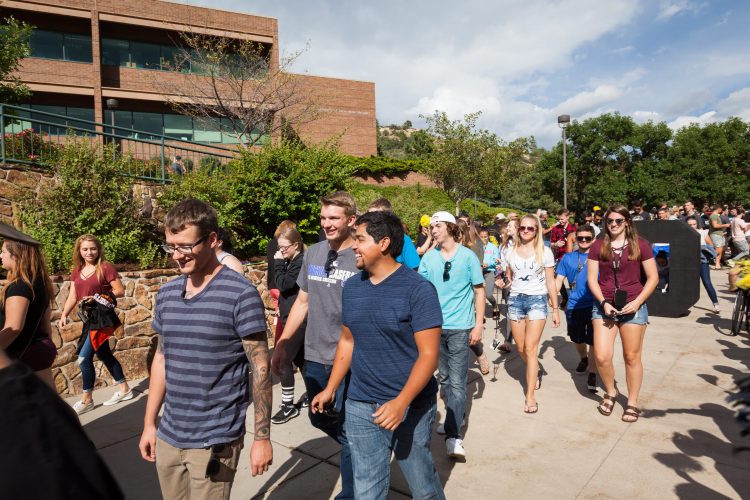 Goodbyes were said and a few tears shed as new students moved into campus residence halls Aug. 15 and 16.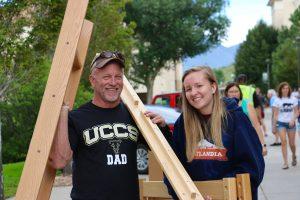 Assisted by faculty, staff, upper-level students, administrators and the campus mascot – in addition to friends and family – 1,369 new students moved into first-year student housing, according to Ralph Giese, director of housing operations, Residence Life and Housing Office. With a capacity of 1,418 students, Giese was pleased with the 97 percent occupancy rate while promoting there was still space for "a few more."
Housing for upper-level students was also at near capacity with 297 of 300 spaces filled. A total of 1,666 students will live on campus this fall, a new record.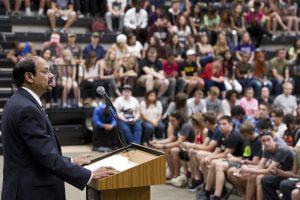 Chancellor Venkat Reddy and Provost Tom Christensen welcomed new students to campus at Convocation Aug. 16. Convocation returned to a more traditional format this year with UCCS leaders emphasizing a newly developed student creed.
Following Convocation, students participated in Playfair, an informal event designed to encourage team building, and took a traditional class photo. New students also began Gateway Program Seminars Aug. 17-18 as an introduction to the campus.
Other welcome week activities included:
Rocky Mountain Roar Night introduced students to athletics and school spirit
College Fest showcased local businesses
UCCS Has Talent where students shared individual talents with classmates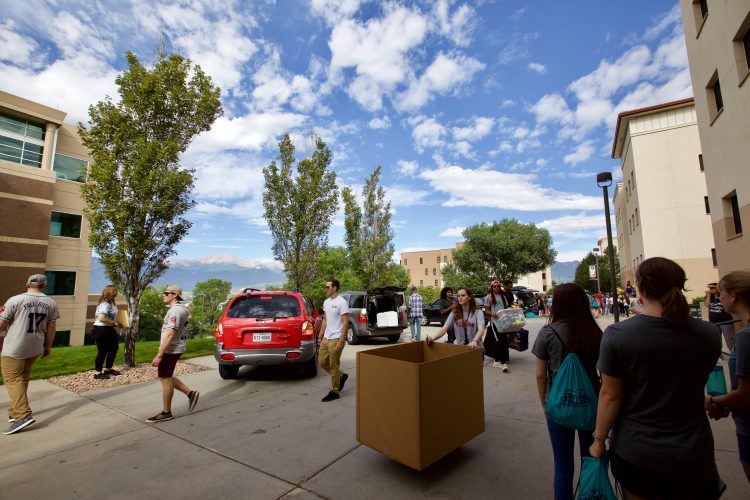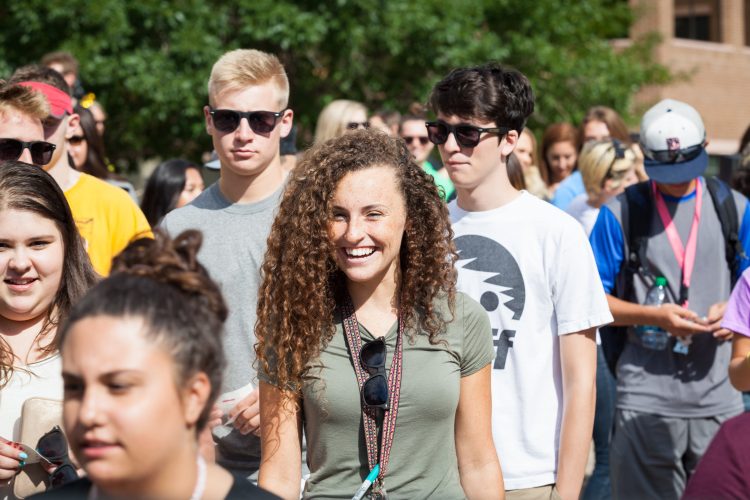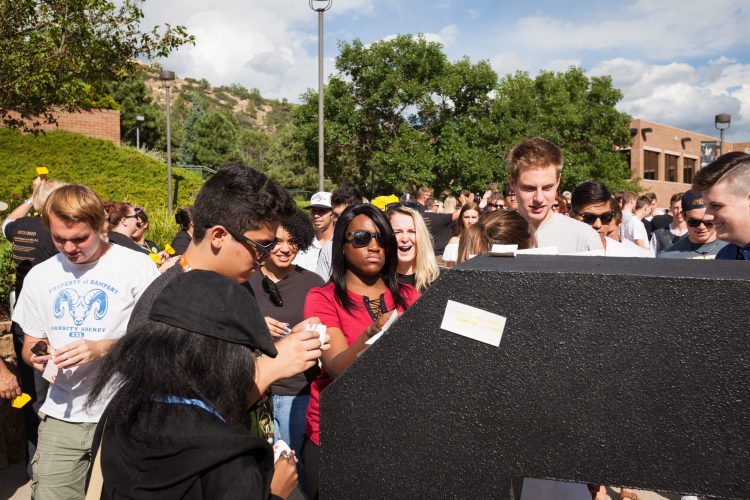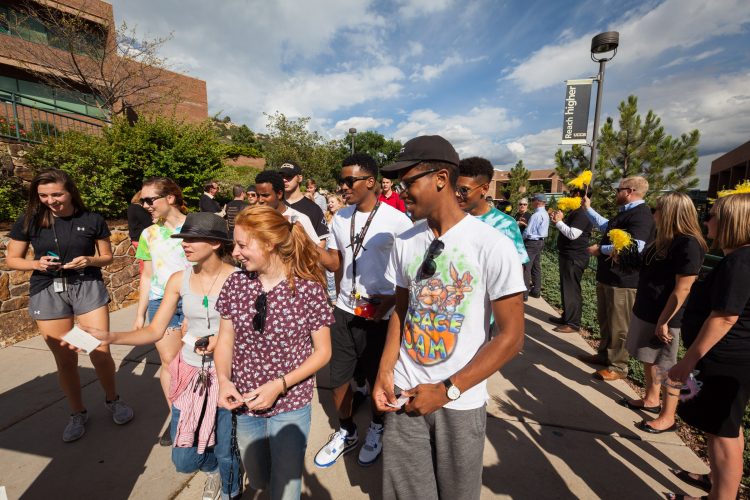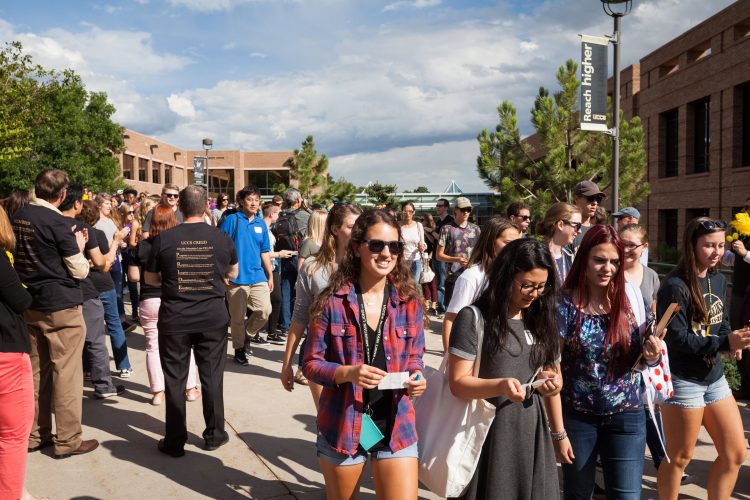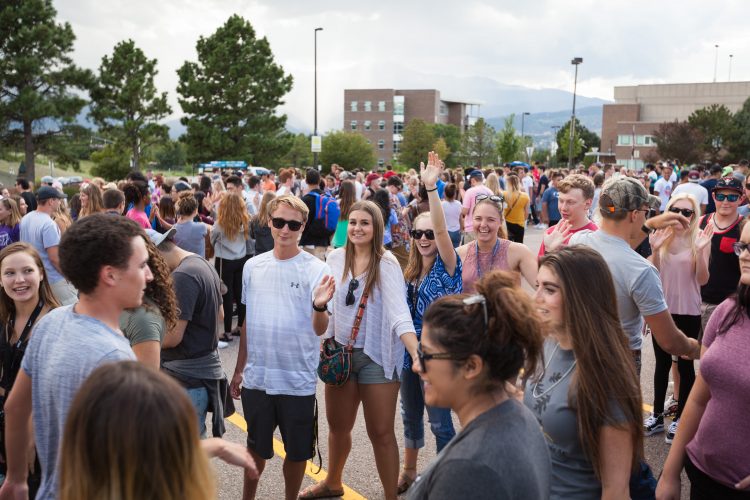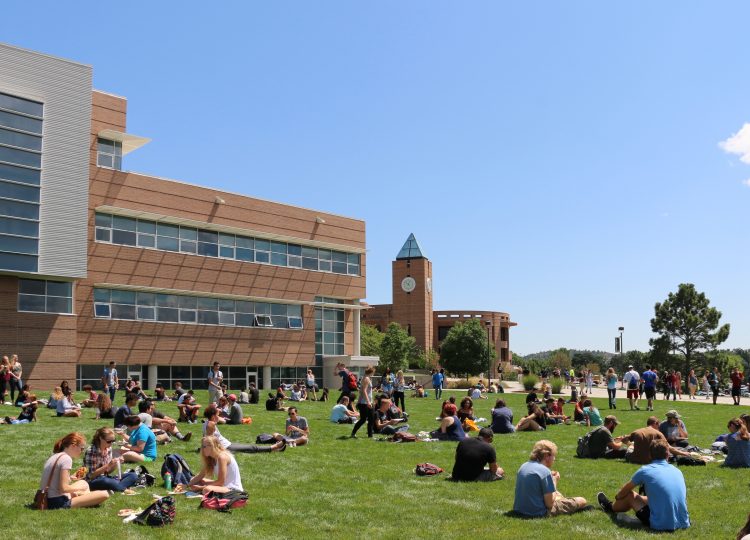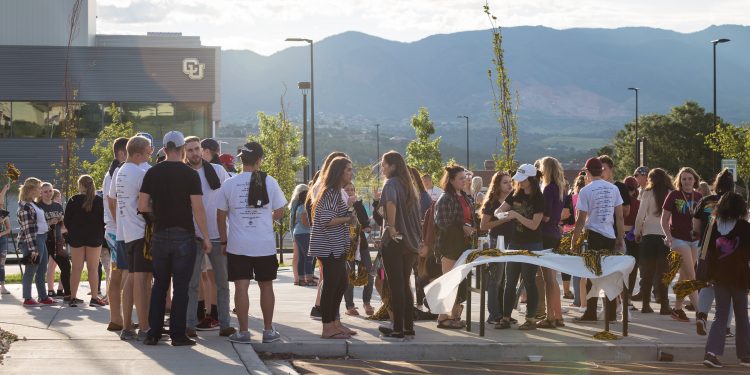 UCCS Creed

"Join the Mountain Lion P.R.I.D.E

Pride (noun): a group of lions forming a social pack.

Purpose – We make our school an inclusive learning environment where all students can succeed. We use this success to drive positive change in ourselves and our communities.

Respect – We value each other's unique qualities and are able to discuss powerful topics with kindness and an open mind.

Integrity – We keep our commitments and are honest with everyone we meet. Our character is of the highest quality.

Determination – We reach higher through our education, relationships, and involvement with campus life

Excellence – We take responsibility for our thoughts, words, and actions. We continue to improve through both failure and success.

As UCCS students we strive to embody this creed."