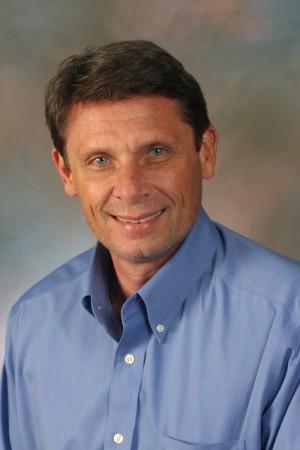 Busy professionals who want to further their business skills in a relatively short timeframe have a new option through the College of Business.
The UCCS Mini-MBA, an executive education program offered through the Office of Professional and Executive Development, allows students to attend classes one night per week for 13 weeks. Classes are 5:30 p.m. to 8:30 p.m. Wednesdays.
The new UCCS Mini-MBA will teach students to develop and deliver a project that will provide at least $75,000 in value to their employer or a sponsoring organization. Billed as "$75K in 75 Days" and modeled on Lean Six Sigma certification principles, this unique component of the Mini-MBA returns 25 times the price of the program from either new revenue streams or cost savings through efficient processes or a mix of both.
Tom Duening, El Pomar Chair of Business and Entrepreneurship, College of Business, is one of six faculty who teach the program.
"Six Sigma certification requires participants to deliver projects valued at $1 million to their organization," Duening said. "We wanted to emulate that type of impact to provide participants in the mini-MBA program with real-world application of the knowledge gained in the program."
The $3,100 program includes all program manuals, materials, and 3.9 Continuing Education Units through UCCS. All University of Colorado alumni, and those who have previously enrolled in Office of Professional and Executive Development courses, are eligible for a discount. Successful graduates of the UCCS Mini-MBA who choose to pursue a master's degree in business are not required to take the Graduate Management Admission Test. The new program will begin Sept. 13 and continue through Dec. 13. A free mini-MBA information session and open house is scheduled for 4:30 pm Aug. 17 in Dwire Hall.
For more information, visit www.uccs.edu/business/OPED or call Lippert, (719) 255-5215.