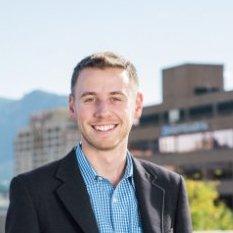 The director of a program designed to help students and recent alumni turn ideas into action will host an information session at 3 p.m. March 21 in University Center 303.
Jake Eichengreen, executive director, Quad Innovation Partnership, will meet with interested students, faculty and staff to describe the program operated jointly by UCCS, Pikes Peak Community College, Colorado College and the U.S. Air Force Academy and to highlight student employment opportunities within Colorado Springs. Light refreshments will be provided.
The Quad Innovation program is designed to foster innovation and entrepreneurship by helping students and recent graduates make connections, both with each other and like-minded community members and organizations. The program recently leased space at 408 S. Nevada, giving Quad Innovation a home and space for co-working, events and presentations.
Eichengreen is the program's first executive director. He is 2009 graduate of Palmer High School, Colorado Springs, and a 2013 graduate of Wesleyan University, Middletown, Connecticut. He previously worked in strategic development for the Downtown Project, Las Vegas, Nevada, and as a consultant for entrepreneur support for Nor'Wood Development Group, Colorado Springs. He is the founding director of Bloom Micro Financial of Colorado Springs and Arua, Uganda.
For more information, contact Eichengreen, (719) 314-9622, or jake.eichengreen@ColoradoCollege.edu.