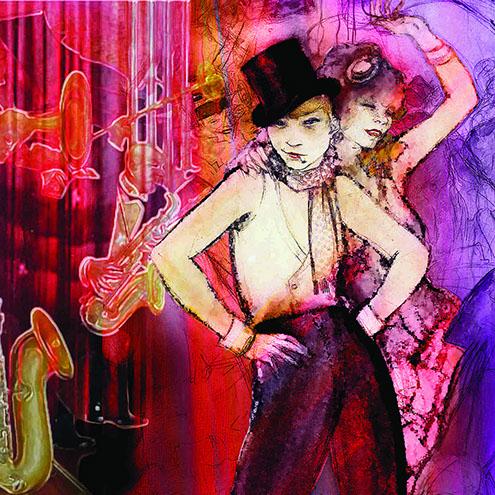 UCCS students and faculty will join forces with Theatreworks to present "Cabaret" March 16-26 at the Dusty Loo Bon Vivant Theater in University Hall.
Three Department of Visual and Performing Arts faculty members will lead the production. Kevin Landis, associate professor, will direct the classic play. Solveig Olsen, instructor, will direct the production's music. Tiffany Tinsley Weeks, instructor, will provide choreography.
The faculty will work student performers to bring to life "Cabaret," the 1966 Broadway hit that became a movie in 1972. Set in 1931 Berlin, "Cabaret" is based in the nightlife at the seedy Kit Kat Klub. "Cabaret" directly confronts mindsets that lead to destructive behavior as well as anxieties that breed hatred, suspicion and scapegoating. The play contains classic songs such as "Willkommen," "Two Ladies," "If You Could See Her" and "Cabaret."
Tickets are $15, free for UCCS students. No children under 5 years old are allowed. For tickets, call (719) 255-3232 or visit www.theatreworkscs.org.