Morreale wins distinguished service award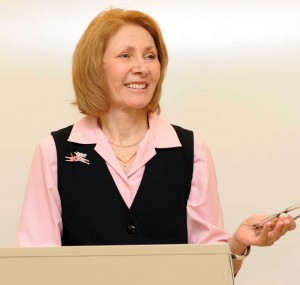 Sherry Morreale, associate professor, Communication, received the Samuel L. Becker Distinguished Service Award from the National Communication Association this week during the NCA's annual convention in San Francisco.
Morreale was selected by peers for the Becker Award given annually to an NCA member who has given outstanding cumulative service in research, teaching and service to the NCA and the profession. Morreale served as NCA's associate director from 1997 to 2005. Her work with the organization, as well as her own research and professional activities, were considered outstanding contributions to the NCA and the profession.