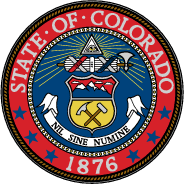 The Colorado Supreme Court will hear arguments about the legality of campus gun bans, including CU's, court officials announced Monday.
The Supreme Court's action follows a Colorado Court of Appeals ruling in April that ruled a 1994 university policy banning concealed weapons violates state gun laws.
The Supreme Court agreed to examine two issues surrounding CU's ban including if the Board of Regents has the authority to enact such a ban and what test should the court apply in analyzing if such a ban is constitutional.
CU's concealed weapons ban remains in place. In June, the Board of Regents voted to appeal the appellate court's decision. CU has banned guns since the 1970s.
"We believe that the people in the best position to make decisions about safety on campus are those who are in charge of making decisions on the University of Colorado campus," said school spokesman Ken McConnellogue. "And that's the Board of Regents."
In 2009, an El Paso County District Court judge threw out a suit filed by Students for Concealed Carry on Campus and upholding the CU policy. Later, the Court of Appeals overturned that ruling saying the CU policy violated Colorado's 2003 Concealed Carry Act which prohibits local governments from limiting concealed carry rights, with the only exceptions being K-12 schools. CU is appealed that decision to the Colorado Supreme Court.
In his 2009 decision, El Paso County District Judge David Miller wrote that guns on campus "threatens the tranquility of the education environment and contributes in an offensive manner to an unacceptable climate of violence."
–The Associated Press contributed to this article