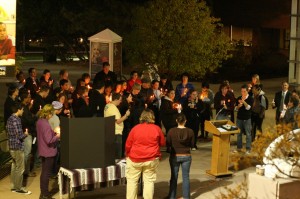 A candlelight vigil Thursday night on the University Center Upper Plaza honored the lives of those who committed suicide after being harassed about their sexuality as part of National Coming Out Day celebrations at UCCS.
Earlier Thursday, there was a celebration on the Upper Plaza and recording of experiences with exclusion, bullying, prejudice or hate crimes. On Friday, the film "Two Spirits: Gender, Sexuality, and the Murder of Fred Martinez," will be shown beginning at 6:30 p.m. in Dwire Hall 121. A panel discussion of the issues raised by the film will follow.
The celebrations and remembrances prompted a campus-wide memo from Kee Warner, associate vice chancellor for diversity and inclusiveness.
His memo follows.
Dear UCCS Colleagues,
I am writing to recognize that today is National Coming Out Day and to urge you to participate in the activities planned on our campus this week.  These events are not just for Lesbian, Gay, Bisexual, Transgender, and Queer (LGBTQ) members of the UCCS community, but are an opportunity for all of us to show support and commitment as allies. This is central to the goals we have set to build a genuinely inclusive university for learning, teaching, and working.
The news in recent weeks has featured horrific stories of LGBTQ youths taking their lives after lifetimes of being harassed, bullied and violently attacked. Sadly, this is nothing new but reminds us that there is work to be done. Such tragedies as the suicide of Tyler Clementi, three weeks into his freshman year at Rutgers University, occur even in "diverse" environments that are committed to civility. It was not at UCCS this time, but we are all affected, particularly LGBTQ people and allies, and we should take the time to express inclusiveness in word and action.
I am listing a few activities below that are taking this week.  There are also ongoing opportunities to contribute and be involved through my office, the Matrix Center, the LGBT Resource Center at MOSAIC, the faculty PRIDE Committee, and in support of student organizations, to name a few.
Sincerely,
Kee Warner
Associate Vice Chancellor for Diversity and Inclusiveness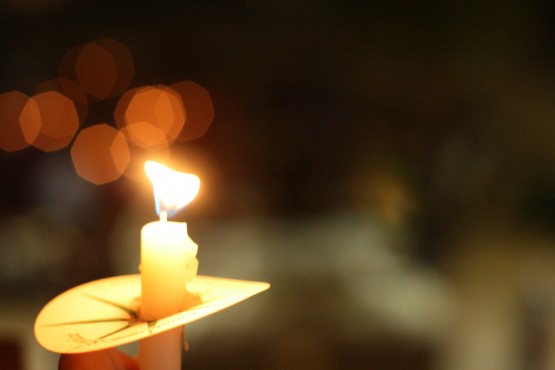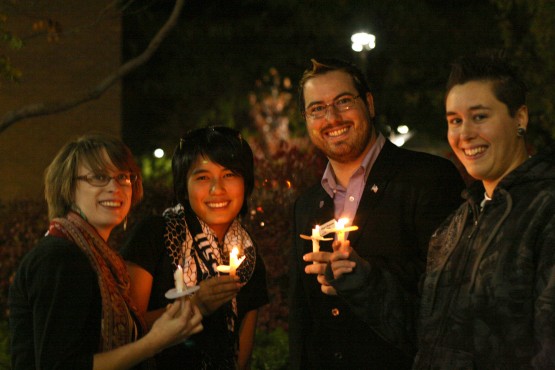 Photos by Matt Greczek