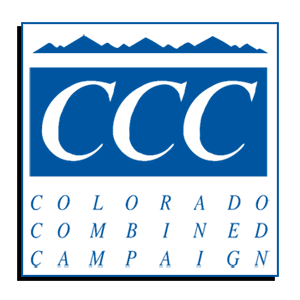 The 2010 Colorado Combined Campaign will launch with a luncheon at 11:30 a.m. Oct. 19 in University Center room 303 that promises free food, prizes, fun, and games.
The kick off has a carnival theme and a cake walk and a hula-hoop contest will return. Representatives from 10 -15 CCC agencies will be available to explain campaign goals and answer questions. The luncheon is free but requires an RSVP.
The CCC is a workplace campaign that allows Colorado state employees to donate to charities that benefit the needy in Colorado. CCC administrators coordinate the contributions of individual donors with non-profit organizations and numerous community resources to deliver long-term solutions for individuals and families in Colorado.
The CCC represents more than 700 charities and makes it possible for donors to support one or many favorite charities in a single effort. The pledge form has spaces for donors to designate chosen charities and amounts intended for each. The CCC web site contains a listing of participating agencies so donors may choose charities that benefit a variety of causes including children, the homeless, animals, or the environment. If the donor has a special interest in job training, education, or aiding victims of domestic violence, agencies focused on these causes are included.
Donations are voluntary, confidential, and tax-deductable. Individuals can donate through monthly payroll deductions that begin in Jan. 2011.  The CCC also welcomes gifts made by cash, check or credit card, and one-time donations.
For more information, visit http://www.colorado.gov/cs/Satellite/CCC/CCC/1184192116282.
To RSVP for the luncheon, contact Iryse Naro, executive assistant, Administration and Finance, 255-3210 or inaro@uccs.edu.