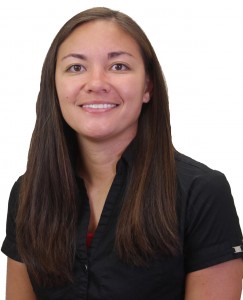 A two-time NCAA Division II All-American with five years head coaching experience will join the UCCS athletic department as head softball coach.
Steve Kirkham, director, Athletic Department, announced June 26 the appointment of Ricki Rothbauer who will begin with the Mountain Lions after a season at Northwestern Oklahoma State University.
"I am honored to be joining Mountain Lion athletics as the next softball coach," Rothbauer said. "I'd like to thank the athletic and university administration for providing me the opportunity to lead this program. I am excited to see the development and progress that a team of young returning players can produce. Between the growth on campus and within the athletic department, I believe UCCS softball will attract top student-athletes who will compete at the highest level in the classroom and on the field."
Rothbauer guided the Rangers to 23 victories last season while the program was transitioning from NAIA to NCAA Division II. She spent four seasons at Texas A&M-Kingsville where she won 68 games in a conference that produced one national champion, a national semifinalist and a national quarterfinalist. Rothbauer entered collegiate coaching as an assistant coach at North Alabama for two seasons.
"We're pleased to have someone with Ricki's experience, both as a Division II student-athlete and a Division II Head Coach, join the UCCS staff," Kirkham said. "She has assembled an impressive record within a very tough softball conference and with a team transitioning to Division II. Ricki fully understands what it takes to develop our student-athletes to succeed on the field and in the classroom at UCCS."
Rothbauer was a two-time All-American at Northern Kentucky and was a part of two teams to reach the Division II World Series. She holds program records with a career .372 batting average and 18 triples, and holds single-season records with 82 hits and 48 runs scored. Rothbauer earned her bachelor's degree in English from Northern Kentucky and her master's degree from Ohio State.
Rothbauer replaces Scott Peterson who resigned in April after 15 years as head coach.