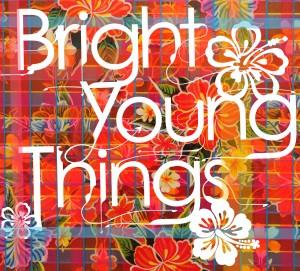 The UCCS Galleries of Contemporary Art will open "BRIGHT YOUNG THINGS 2015" on July 10 at the downtown GOCA121 gallery, 121 S. Tejon.
A free public reception will be from 5 p.m. to 9 p.m., with original performances by artists Tobias Fike and Matthew Harris taking place from 7 p.m. to 9 p.m.
A free GOCA Late Nights after-party will take place on the outdoor Nosh Restaurant patio featuring Denver-based DJ's Mario Zoots and Jeromie Dorrance along with food and drink specials from 9 p.m. to midnight.
The exhibit will be on display through Aug. 2. Gallery hours are Noon to 5 p.m. Wednesday through Saturday or by appointment.
About the Exhibit
"BRIGHT YOUNG THINGS 2015" includes eight artists living and working along the Front Range of Colorado: Tobias Fike, Denver; Megan Gafford, Boulder; Caitlin Goebel rei Perez, Boulder; Kristin Stransky, Denver; and Daisy Patton, Denver.
"BRIGHT YOUNG THINGS 2015" is the second biennial survey of emerging artists living and working along the Front Range of Colorado. Artists working in Colorado in 2015 are pushing and innovating the limits of contemporary art and practice as individuals and collaboratives. This group exhibition will feature new works in a wide variety of media, including performance, ceramics, photography, installation, painting and new media and will introduce our audience to some of the brightest artists working along the Front Range corridor today.
GOCA is a regional hub of contemporary art, culture, and conversation. By featuring world-class artists, hosting artist and expert talks, and offering meaningful events, GOCA engages UCCS students, faculty, staff and Pikes Peak Region community members in contemporary culture and life. GOCA is a contemporary arts organization with two galleries, one founded on the UCCS campus in 1981 and a satellite downtown location that opened in 2010 in the Plaza of the Rockies building.