Integrating mental and physical care into a seamless model is the future of U.S. health care and improving lives of older adults, according to a UCCS professor.
The Department of Psychology recently received a three-year $405,000 Graduate Psychology Education grant from the U.S. Department of Health and Human Services, Health Resources and Services Administration to improve mental health services for older Americans by meeting them where they already are, in their doctor's offices or their homes.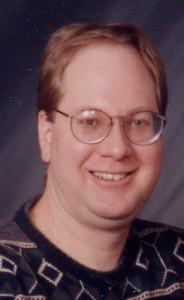 "The goal of integrated care is treat the full person such that when a person goes to the doctor complaining of complications from diabetes or pain in their joints, they are not just treated for diabetes or arthritis and sent home," Daniel L. Segal, professor, Psychology, and director of clinical training, said. "Instead, we want the physician or nurse practitioner who might be treating that person to have ready access to a trained mental health clinician who can be called in to make a basic mental health assessment and to have the clinician on-site and close at hand to assist the medical professionals in crafting a treatment plan that addresses behavioral aspects of the health problems in addition to the physical aspects."
But Segal and a team of other psychology faculty want to do more than to partner with physicians and medical personnel to develop collaborative relationships to help their older adult clients with mental health problems. They hope to reach out to others who often come into contact with older adults such as social workers or even senior housing professionals.
Working with Peak Vista Community Health Center, Silver Key Senior Service's at-home psychotherapy program, Palisades at Broadmoor Park senior living complex, and the Rocky Mountain Program for All-Inclusive Care for the Elderly, UCCS faculty and doctoral students will work with professionals from other disciplines to help better integrate mental health services for older adults being served at those diverse settings. The faculty and student teams work directly with seniors to provide care in these environments without requiring the client to take the extra step of setting up an outpatient appointment at a traditional mental health setting. Lastly, Segal and his UCCS colleagues hope to demonstrate the effectiveness of an integrated care model with administrators of the facilities and through data collected and published in scientific journals.
Currently, UCCS has several students who work in clinical settings who devote themselves to working with older adults and collaborating with other health and social welfare workers about mental health needs. With the federal funding, an additional three students will be trained each year for the next three years, building what Segal says is an important pipeline of trained workers in geriatric mental health care.
"As a nation, we are getting older – as a world we are getting older," Segal says. "These skills are in high demand. It is very exciting that we are able to provide state-of-the-art training for our students in such a diverse range of integrated care settings that serve older adults in our community and it's gratifying to know the grant funding will help us enhance the national stature of our program."
Segal will serve as the grant's principal investigator and project director. He will be joined by Kelli Klebe, associate professor, Psychology, Michael Kenny, director, CU Aging Center, Lori Bryan, project manager, CU Aging Center, and Brian DeSantis, integrated care consultant, Peak Vista, as well as other faculty members and CU Aging Center staff.
The doctoral degree program in clinical psychology at UCCS emphasizes geropsychology and has as its mission to produce psychologists trained to address both normal and abnormal psychological processes that accompany aging. The students are required to take a number of specialized courses in aging and geropsychology and to complete a minimum of three years of clinical training including a year-long practicum sequence at Peak Vista which serves economically disadvantaged adults and older adults.