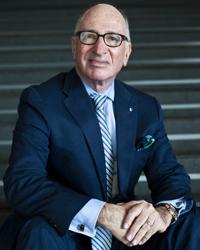 Leading anti-corruption activist Frank Vogl will be the keynote speaker for a College of Business Ethics Initiative luncheon scheduled for noon May 5.
A former director of public affairs for the World Bank and journalist for Reuters News Service and Times of London, Vogl is known for his extensive lecturing and writing in the area of anti-corruption and business ethics. He operates Vogl Communications, Inc., a public relations firm that advises many of the world's financial services firms.
"I'm delighted that the Daniels Fund Ethics Initiative has once again brought a speaker of such prominence to campus," Venkat Reddy, dean, College of Business, said.  "Frank Vogl's speaking at UCCS is another example of our robust commitment to ethics throughout campus and our community."
Vogl's speech is part of UCCS Business Ethics Initiative's ongoing mission to promote ethical principles into the personal and organizational decision-making process of every member of the Colorado Springs community. The initiative regularly hosts industry leaders to speak on the subject of ethical business practices.
The May 5 event at the Lodge is free and and open to the public. Lunch will be provided by the UCCS Daniels Fund Ethics Initiative. Seating is limited and pre-registration is required. For ticketing information, please contact emoore@uccs.edu.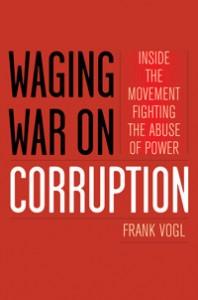 A graduate of the University of Leeds, Leeds, England, Vogl was a Reuters news agency correspondent in London and in Brussels, a European correspondent for The Times of London and United States economics correspondent for The Times of London. While based in Washington, D.C., Vogl lectured extensively across the U.S. and contributed guest articles for publications such as Newsweek, Washington Post, New York Times and Los Angeles Times.
The Daniels Fund Ethics Initiative exists to instill principle based ethics throughout the UCCS and Colorado Springs communities. The initiative has a robust grant program and is actively seeking partners to support principle based ethics in business and individual actions. For more information, visit www.uccs.edu/businessethics.
— Eric Nissen, College of Business