The Colorado Springs Sky Sox, the AAA affiliate of Major League Baseball's Colorado Rockies, announced Jan. 28 the donation of a new scholarship designated for students in the Sport Management Program at UCCS.
The Sky Sox Sports Management Scholarship is the first of its kind within the Sport Management Program at UCCS and will be awarded to a sophomore, junior or senior undergraduate student.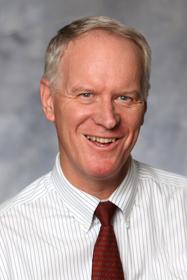 "For the past six years the Sky Sox have provided UCCS Sport Management students with outstanding internship opportunities," Eric Olson, professor, College of Business and director of the Sport Management Program, said. "With this scholarship they have taken that support to a new level. It is a distinct privilege to work with organizations like the Sky Sox whose executives and managers take the time and effort to help prepare our students to become the next generation of sports business leaders."
Eligible undergraduate students at UCCS will be able to apply for the $2,500 yearly scholarship beginning with the Fall 2014 semester. To qualify for the scholarship, students must demonstrate financial need according to the Free Application for Federal Student Aid, maintain a minimum of a 3.0 GPA, and submit a resume or similar list of accomplishments, statement of future goals, and an essay.
Sport Management students interested in applying for this scholarship should visit the UCCS Financial Aid & Scholarships website, at www.uccs.edu/finaid/types/scholarships.html.
"We are extremely excited to partner with UCCS in creating this new scholarship for future sports professionals," Tony Ensor, president and general manager, Sky Sox. "The sports industry is full of passionate people and we're proud to be involved with our local students who are looking to follow their passion for sports."
For more information about the UCCS Sport Management Program, visit www.uccs.edu/spm/.